Nexus 10 2 design render whets the appetite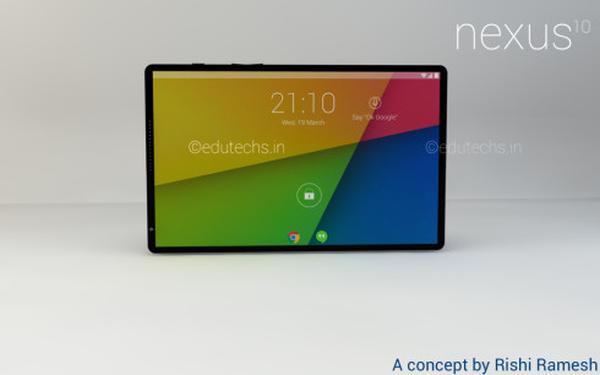 A lot of focus recently for the Nexus range of devices has been about the possibility of the series coming to an end in favour of something new, but the Nexus 10 2 design render we have for you today whets the appetite for the device.
The Nexus 10 2 release remains elusive with recent talk concentrating on an 8-inch version of the device being made available for this year, but today we have a concept design of the 10-inch model courtesy of Rishi Ramesh.
This designer has previously provided us with a Nexus 6 design as well as an HTC M8 concept last year, but this tablet features a 10.2-inch display with a 4K resolution housed inside a scratch resistant case.
Under the hood is a Qualcomm Snapdragon 805 processor paired with 3GB of RAM running Android Lollypop or Android Milkshake.
Do you hope a Nexus 10 2 gets a release?
Source: Concept Phones.