LG Tone Infinim Harman/Kardon Bluetooth headset announced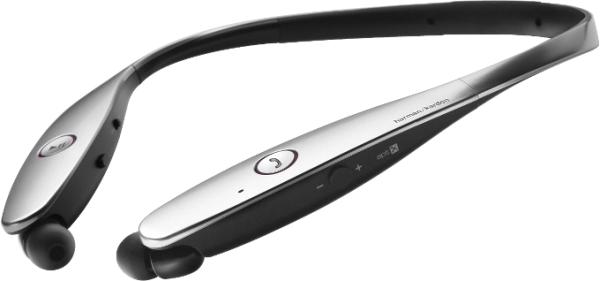 There are lots of different accessories that can complement our mobile devices which can also provide useful features, and we now have news that the LG Tone Infinim Harman/Kardon Bluetooth headset has been announced.
Shortly after revealing the QuickCircle case for the LG G3 the company has sent out another press release detailing the LG Tine Infinim that has been created in collaboration with Harman/Kardon. This stylish looking headset even has some LG G3 features that include the announcement of the name or phone number from the person that is calling.
Another LG G3 feature is AnswerMe+ that allows the user to raise the LG G3 to their ear which will automatically disconnect the headset, but it can be used with any Bluetooth smart devices. It has new wire management technology that helps prevent wires becoming tangled, and a button to fast forward and rewind music tracks.
There is a sound and vibration feature that makes users aware of incoming messages, and current time and battery status are also provided. It has a 220 mAh battery that is promised to provide 550 hours of standby time, 17 hours of talk time, and 14 hours of play time.
It is due to be released around the world during the summer and will be available in a silver colour finish to begin with, but more colours are promised to be coming with more info due in the coming weeks.
Do you like the look of the LG Tone Infinim?