Moto X 64GB version reported as in the pipeline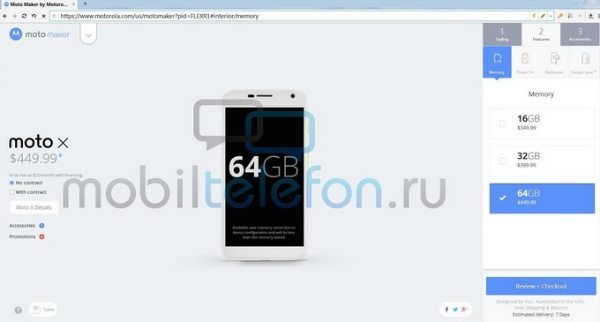 The Moto X smartphone has been extremely popular since its release last year and when it arrived it was available in either a 16 or 32GB model. One drawback is that there is no expandable storage via microSD, but now a Motorola Moto X 64GB version is reported to be in the pipeline.
The news comes from an overseas report, which also contains an image showing a Moto X with 64GB storage and a price tag of $449.99. That would sound about right considering it would be around $50 more than the Moto X 32GB version. There's no news yet on when the 64GB will release though.
As well as this, Phone Arena has received a tip to say that this 64GB Moto X report is accurate and that it will be coming to Sprint. We imagine that it's also likely to be available for other carriers and other regions. Do you like the sound of a Motorola Moto X 64GB variant?
Source: mobiltelefon.ru (translated)
Via: Phone Arena