LG G3 dummy model and wireless charger emerge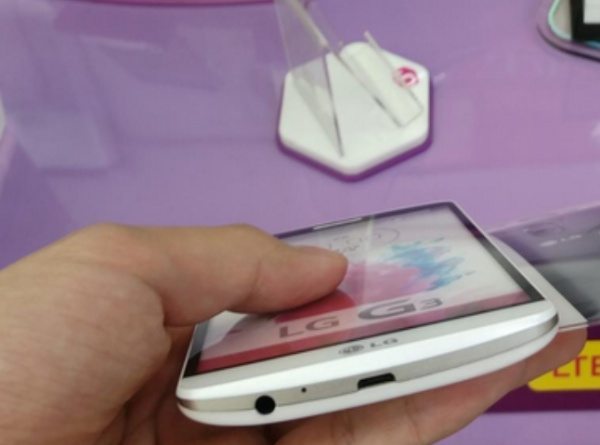 There have been more leaks than we can count for the LG G3 smartphone, which is due to be officially announced this week. Now to keep you going while the countdown begins, an LG G3 dummy model and also a wireless charger have emerged.
Our many articles so far on the LG G3 have included leaked images, case accessories, and specs news so please do check those out at the link for all we know so far. It looks as though the release of the phone could come soon after it's big launch, as stores in Korea are getting ready for its arrival. The dummy LG G3 model shown below this story was seen in a retail store.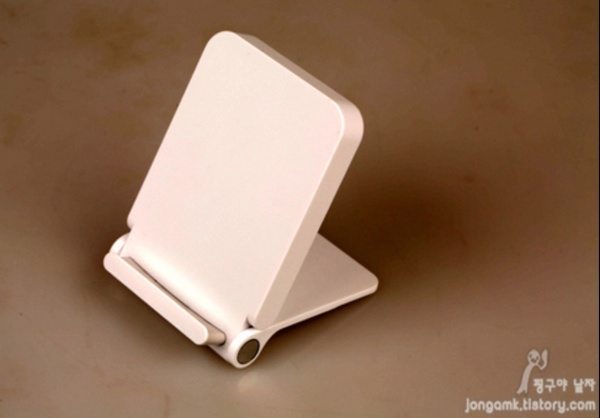 An LG G3 wireless charger has also been subjected to a leaked image (above) showing it in white. The charger differs from others that we usually see of this type, as it bends so that it can also act as a stand. It can hold your LG G3 in either portrait or landscape mode but there's no indication yet on pricing.
While we wait for official specs, price and availability news, you might like to check out our observation of what the LG G3 flagship is likely to offer against the Samsung Galaxy S5. Are you eagerly to get your hands on the LG G3?
Sources: jongamk (translated) AND underkg (translated)
Via: Phone Arena