Nokia Lumia 630 vs Lumia 520 with WP 8.1 brief look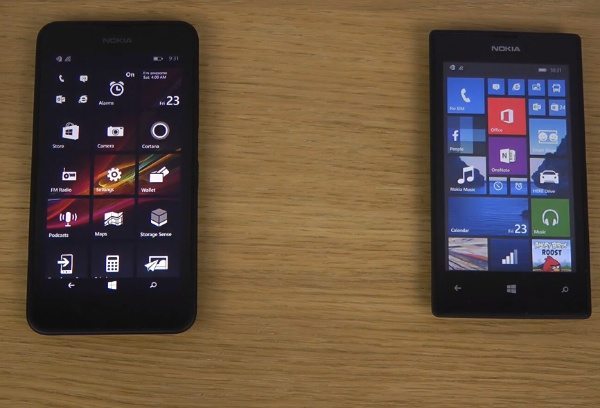 The Nokia Lumia 630 smartphone has recently arrived for the market in various regions and as an affordable handset is likely to be pretty successful. One of its competitors will be the popular Lumia 520 that released last year. If you're considering purchasing either of these phones you might be interested in this Nokia Lumia 630 vs. Lumia 520 with WP 8.1 brief comparison.
You might also like to check our many posts on the Lumia 630 or the Lumia 520 at the links, and these include comparisons with other smartphones, specs, pricing and much more. The YouTube video we have embedded below our story for you to watch compares the Lumia 630 and 520, showing both phones running Windows Phone 8.1.
It begins by looking at the designs of the phones and this offers the opportunity of getting some good close-up looks of them both alongside each other. The review then moves on to factors such as the displays (with the Lumia 630 preferred on this score), other specs, and more. Are you impressed at what you see with the new Nokia Lumia 630?