Sony Xperia Z2 vs Xperia Z1 vs Xperia Z speed test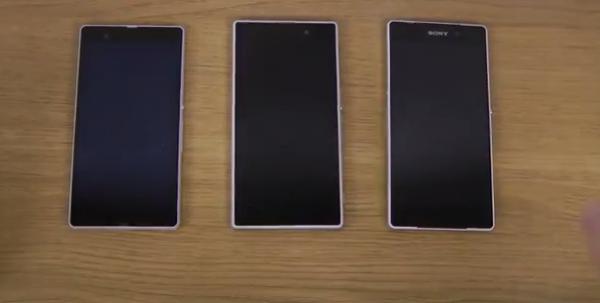 Mobile technology is moving along at an incredible pace with handsets from even the same manufacturer quickly evolving spec wise, and today we have a Sony Xperia Z2 vs. Xperia Z1 vs. Xperia Z speed test video for your viewing pleasure.
The latest flagship smartphone from Sony is the Xperia Z2 but that's not to say its older handsets are not worthy devices, and the YouTube video we have below this article is giving us a quick look at the boot up speeds of the three Sony handsets.
We begin by looking at the three handsets right next to each other to provide a comparison in physical size, and we then see that all three smartphones are currently running the Android 4.4.2 KitKat operating system.
All three handsets are then shut down at the same time but the reviewer has trouble doing this, and again switching them back on again, but watch the full video and tell us if you like the look of the latest Sony handset.