Toshiba Excite Go price and specs for budget tablet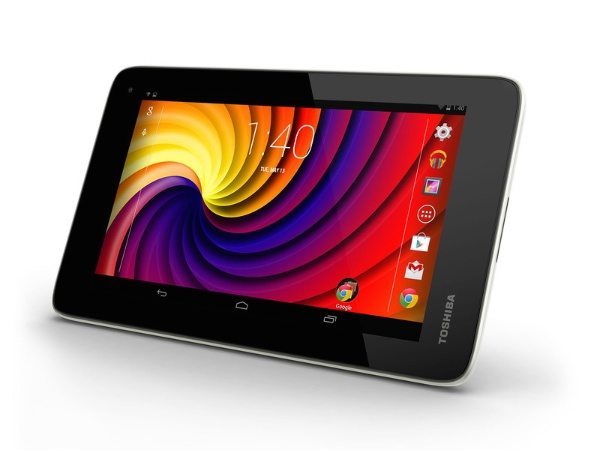 There has been an interesting addition to the tablet market announced today in the form of a new device from Toshiba. We have details of the Toshiba Excite Go price and specs for this budget tablet, which is due to release in July.
The Excite Go will have a price of $109.99, which is very low considering it comes from a major manufacturer. Specs include an Intel Atom quad-core processor, 7-inch display with resolution of 1024 x 600, and 8GB of internal storage that's expandable to 128GB via microSD.
Battery life is said to last for around 8 hours from fully charged, and buyers of the Toshiba Excite Go will also receive OfficeSuite Pro that usually costs $15. Although the device doesn't exactly have specs to get too excited over, it does at least run on Android 4.4 KitKat. This comes hot on the heels of news of the HP 7 Plus, another tablet for the very affordable end of the market.
Considering the price tag, is the Toshiba Excite Go a tablet that you might purchase when it becomes available?
Source: Android Central