HTC One M9 design comes early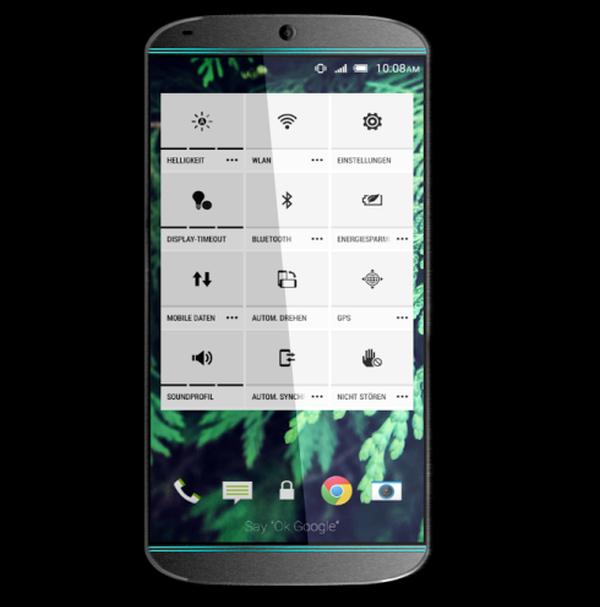 While the HTC One M8 is barely two months old the smartphone market stands still for no one with thoughts already turning to what's coming next, and now a HTC One M9 design comes early.
We have already seen one HTC One M9 design this month that brought with it some subtle changes, and today's one comes courtesy of designer Hasan Kaymak, who recently brought us the HTC One M8 Max.
This design has done away with the large bar at the bottom with the HTC logo with the handset running HTC Sense 7, which allows users to have all of their settings on the lockscreen, and the capacitive buttons are replaced with on screen ones.
You would have thought the processor would have jumped to a newer Qualcomm Snapdragon processor, and it remains to be seen if we still see the Duo Camera set up in 2015.
Do you like this design?
Source: Concept Phones.