Samsung Galaxy S5 Active vs Galaxy S5 features compared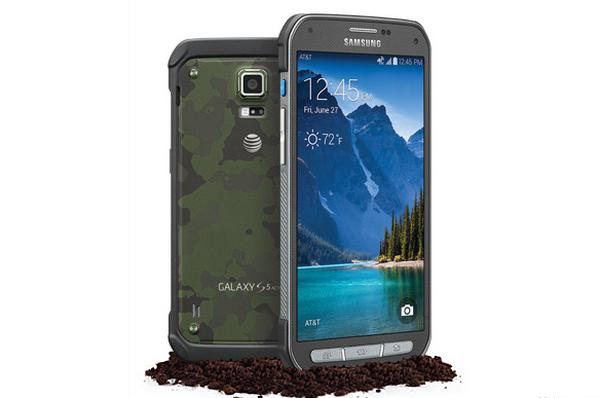 Just like last year Samsung has started to provide us with different versions of its latest flagship smartphone as we look at the Samsung Galaxy S5 Active vs. Galaxy S5, and the features compared.
As expected a Samsung Galaxy S5 Active has been announced for US carrier AT&T, but unlike last year the Active model isn't such a compromise when compared to the standard model. The specifications are largely the same including the IP rating of the device, but the Active also has MIL-spec 810G certification meaning it is also shock proof.
The Samsung Galaxy S5 Active has also done away with the fingerprint scanner but it has an extra button on the side for what is being called the "Activity Zone", which is somewhere that activity related features can be stored.
Otherwise we have the same 5.1-inch Full HD display with a quad core 2.5GHz processor and 2GB of RAM under the hood, while running Android 4.4.2 KitKat straight from the box. The handset is priced at $199.99 with a two year contract or unlocked it will set you back a cool $714.99.
Those purchasing the handset now up to July 24th will get a saving of $50 on the Samsung Gear Fit, and this comes after we keep hearing rumours of a Galaxy S5 Prime being in the pipeline.
Will you get the Samsung Galaxy S5 Active?
Source: AT&T.