TwoDots Android app release frustration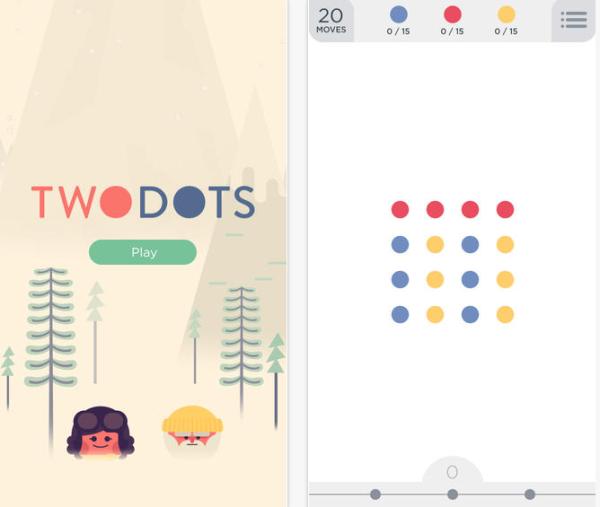 Quite often we see mobile applications released that quickly become hugely popular among users that are also rather simple to play, but become really addictive. That certainly can be said about the Dots game but now a sequel is available although there is some TwoDots Android app release frustration.
The hugely popular Dots game that sees players joining up dots of the same colour to get a higher score has now got a sequel called TwoDots. This time the object of the game is still similar where you have to join up dots of the same colour in lines or even better make squares of them.
This new offering now has a level based feature that sees things getting harder as you progress through the game, and you have a fixed number of lives that sees you return to the beginning once these run out.
You can earn extra lives as you progress but are lost if you miss the required target or if you quit a level, and if you are a fan of the original game you will certainly love this new version.
Trouble is TwoDots is available free on the App Store but an Android version is currently not available but should arrive by the end of the year.
Are you a fan of Dots and frustrated an Android version of the new game isn't already available?