Sony Xperia M2 vs iPhone 4S, new vs old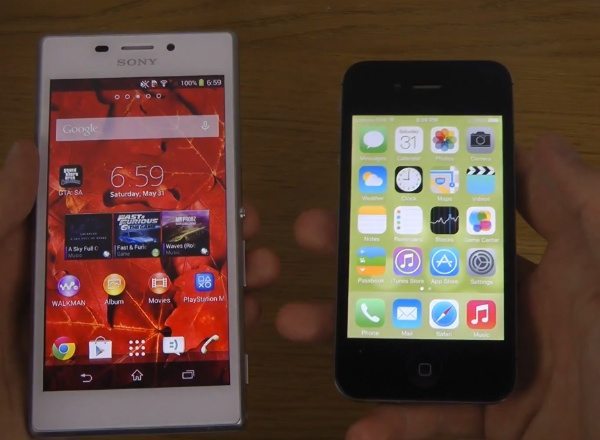 The Sony Xperia M2 recently appeared for the smartphone market and as a mid-range device it will find itself up against plenty of competition. The iPhone 4S released back in 2011 though, so it might not seem like an obvious contender. However, because of its age the iPhone 4S is now in a similar price bracket, so today we have a Sony Xperia M2 vs. iPhone 4S comparison to consider.
It sort of makes more sense to compare these two phones than to compare the Xperia M2 with the latest version of the iPhone (the iPhone 5S), as the latter is priced much more steeply. Also we should remember that many people buying a new smartphone aspire to having an iPhone, even though it might not be the latest version.
The YouTube video that you can view below our story today compares the Xperia M2 with the iPhone 4S that still has plenty to offer despite its age. After an initial introduction the review looks at the displays, build qualities, specs, gaming experience, battery life and more. It also discusses software experiences, as the M2 is an Android phone while the iPhone 4S is an iOS device (that could soon be updated to iOS 8).
After you've checked out the video below we'd be interested to hear your thoughts on these two smartphones. Would you rather have the newer Sony Xperia M2, or the older but still decent Apple iPhone 4S?