iPhone 5S iOS 8 vs Nexus 5 Android 4.4.3 speed test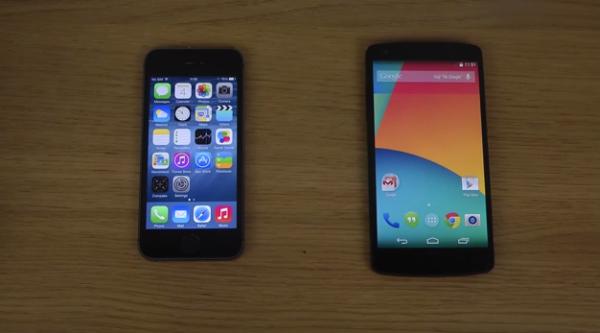 In the last few days there has been some major new mobile firmware updates either announced or released to the public, and now we have an iPhone 5S iOS 8 vs. Nexus 5 Android 4.4.3 speed test video for your viewing pleasure.
Apple's iOS 8 operating system is still in beta but we have already seen it compared to the Galaxy S5 with Android 4.4, and the new keyboard demonstrated. Today though we have a YouTube video looking at the iPhone 5S with iOS 8 going up against the Nexus 5 which has recently been treated to Android 4.4.3 KitKat.
To begin with any running applications are killed on both the handsets before the two smartphones are powered down and booted back up again, but we won't spoil the results for you.