Galaxy S3 battery life improvement with best accessories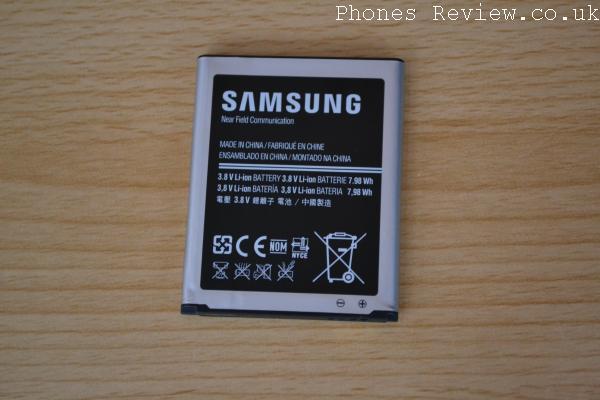 The Samsung Galaxy S3 has been in the headlines a lot recently for all the wrong reasons, but the handset still remains hugely popular and is used by millions of people. Just like any smartphone though as time goes on certain things begin to deteriorate, so today we are looking at Galaxy S3 battery life improvement with some of the best accessories available.
The beauty of owning a smartphone like the Galaxy S3 is the fact the handsets battery can be easily replaced by the owner, and recently I had been noticing a worsening of the handsets battery life which I put down to the buggy Android 4.3 OS.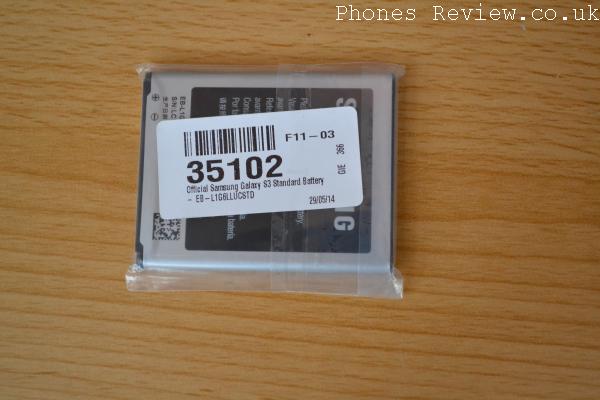 I did start to look around for a replacement battery though due to the fact as they get older they lose they ability to hold a charge, and begun my search via a popular online retailer. A lot of the units available were obviously of a poor quality though going on the reviews, and we have all seen the issues some mobile users have experienced with poor quality replacement battery's and chargers.
We were then lucky enough to be sent some products by our friends at Mobile Fun who provide a huge range of accessories as well as mobile devices that offer great quality and price. One of these included a genuine replacement Samsung battery that is available for £19.99. Any battery can take a couple of charges to reach its full potential but only after charging once I noticed a dramatic improvement in my Galaxy S3 battery life.
For such a small outlay you can transform your device to perform almost at the same levels as it did when it was first taken out of the box. Another product we have been testing over the last few days has been the Mugen Extended Battery & Back cover that is available for £60.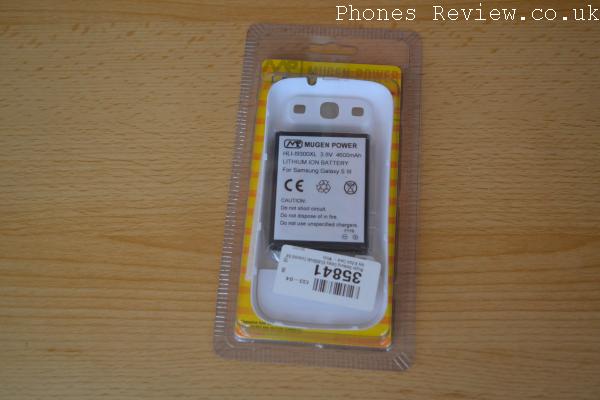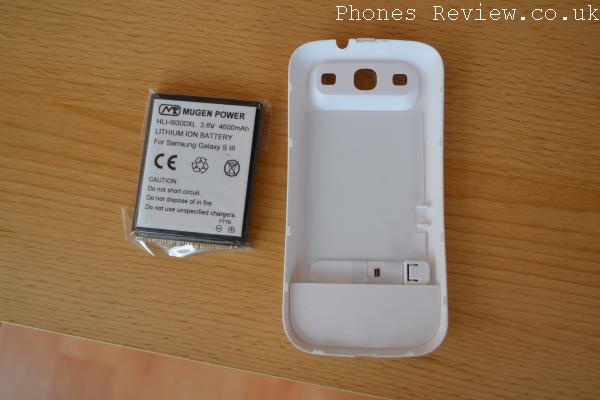 As the name suggests you get treated to a 4,600 mAh battery which compares to the original 2,100 mAh unit that comes with the handset. Of course this also means you now have a thicker handset once the battery and rear cover are in place, which can be seen from the images.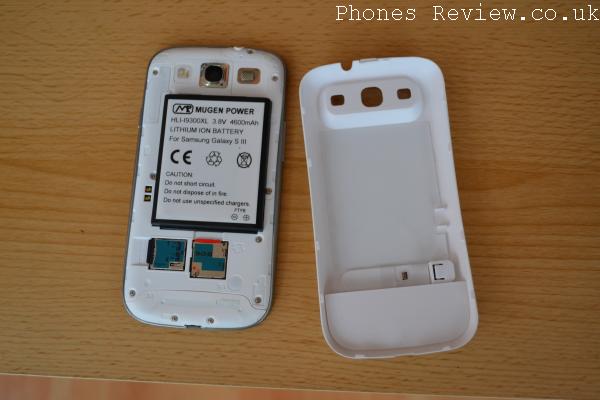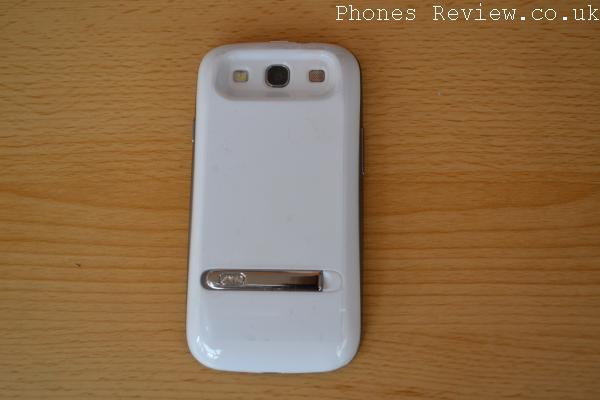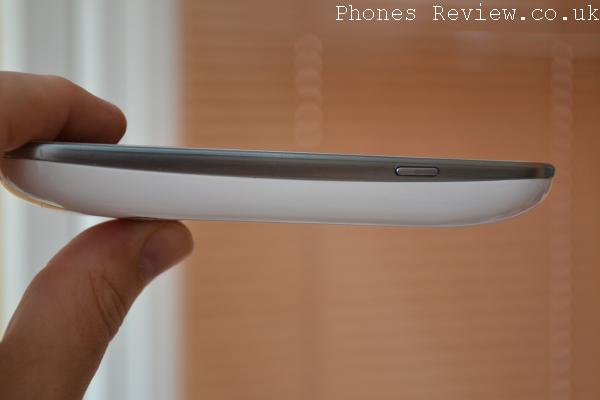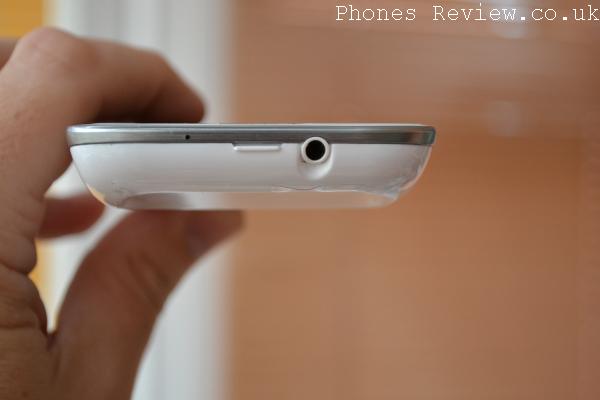 You do get an incredible amount of battery life though but the handset is a little bit heavier as well, but for heavy users it would be worth considering.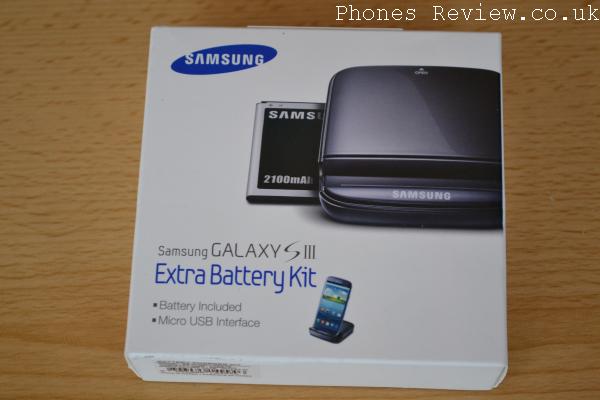 We have also been using the official Samsung Galaxy S3 Extra Battery Kit which comes with a new replacement battery costing £29.99, and the little charging box that doubles as a stand for your handset.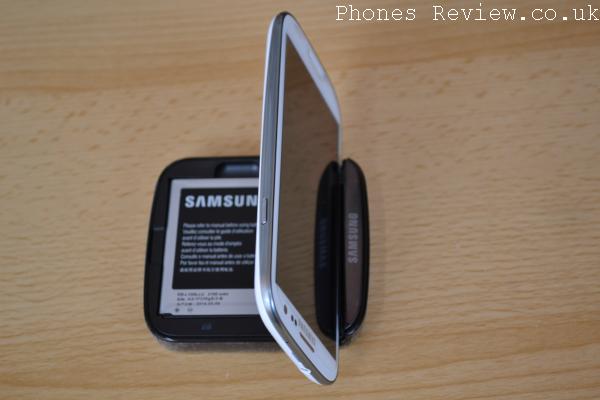 The unit uses a USB cable to plug into the wall or your PC and opens up allowing you to place a spare battery to be charged. This is great as you can have a fully charged battery available when the one inside your Galaxy S3 runs down only taking a short time to change over.
Mobile Fun has a number of battery accessories for the Samsung Galaxy S3 that can be found here.