Moto E benefits discussed and tested in water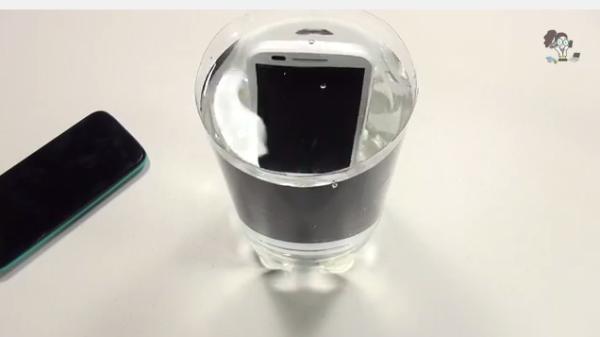 The Android platform has been benefitting from a number handsets that come at a more affordable price but still have some great features with reasonable specifications. We now have a video for you that are discussing the benefits of the Motorola Moto E with the device also tested in water.
Motorola officially launched the Moto E last month with the device quickly drawing comparisons with the hugely popular Moto G. Today though we have a YouTube video that is having an in depth look at the Moto E while subjecting the smartphone to some water treatment.
The video begins by the reviewer saying how the handset is available at a really low price, but is asking if the device offers value for money. After using the handset for a week it was found that the biggest let down with the Moto E is the fixed focus 5MP rear camera.
We get treated to some sample video footage and images taken by the camera but we won't spoil the results for you. Despite the low spec the Moto E was found to be quite responsive, and this comes after we saw some surprising results when it went head to head with the Samsung Galaxy S5 recently.
The Moto E is discussed in detail that includes its limitations but does come in for a lot of praise, before we move onto the device being submerged in water. We have seen the Moto G get the same treatment before and the handset fared pretty well, but you will have to watch the full video to see how the Moto E performs.
Have you thought about getting the Moto E?