Samsung Galaxy F release still MIA as new images appear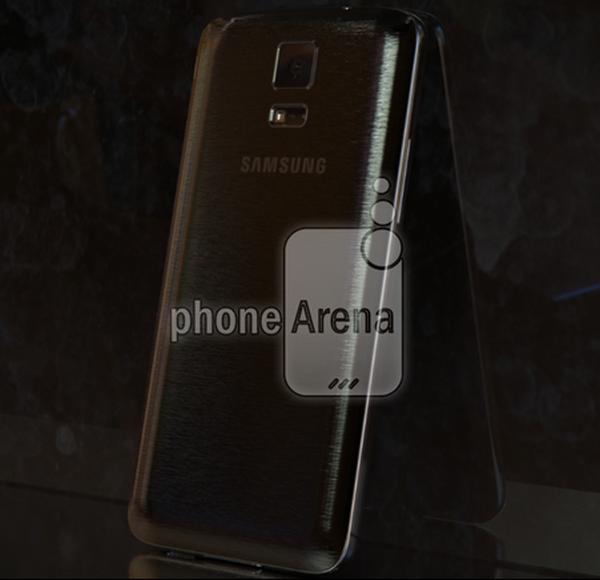 There have long been rumours that Samsung were preparing a more premium handset that would be based on the Galaxy S5, and now a Samsung Galaxy F release date is still MIA as new supposed images of the device appear.
We have seen the Samsung Galaxy F appear a number of times which is thought to be the handset that was going under the name of Galaxy S5 Prime previously, and now the image that you can see on this page courtesy of the guys over at Phone Arena is supposedly of the Galaxy F.
The handset is rumoured to have a screen size of around 5.3-inches that would include a QHD resolution, and powered by the Qualcomm Snapdragon 805 processor with 3GB of RAM which would surely be running the Android 4.4.3 OS depending on when the handset is made available.
This latest image is reportedly a pre-production version of the handset and this one actually has the Snapdragon 801 on board, and is smaller than the Galaxy S5 due to the fact the device has thinner bezels surrounding the display.
Of course there is no way in verifying that this is the real deal so a pinch of salt is needed for the time being, and previously it was rumoured to be replacing the Galaxy S6.
Do you think this image is genuine?