HTC One M9 specs visualized with Duo Camera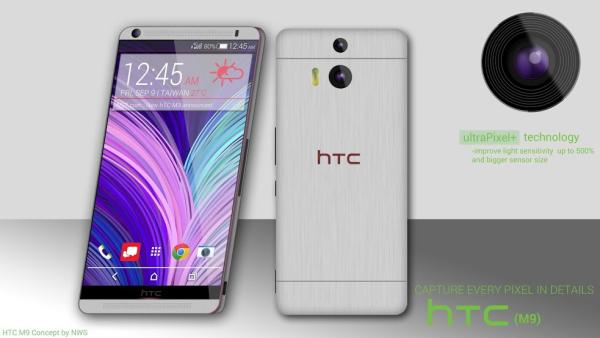 It is not unusual for us to see speculation and rumours about the next flagship smartphone release from a manufacturer even if a new device has only just been made available. Today the HTC One M9 specs are visualized with a Duo Camera set up in tow.
We have seen a number of HTC One M9 designs in recent weeks and today's one comes courtesy of designer Neoh Wei Sheng. As you can see the designer has gone with a Duo Camera set up that hasn't been used in some of the previous designs we have seen.
It looks to have a 5.2-inch display which would surely go down the QHD resolution route for 2015, but the designer feels the device would be launched later this year in September.
The camera has UltraPixel+ technology that improves light sensitivity by up to 500%, and the front shooter has a wide angle lens.
Do you like this design?
Source: Concept Phones.