HTC Desire 816 vs HTC One Mini 2 specs breakdown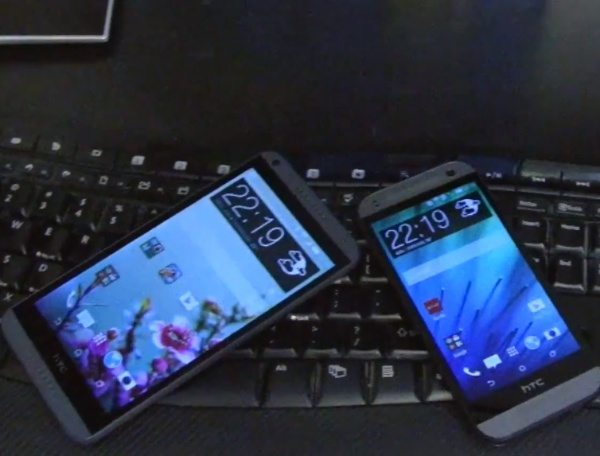 The HTC Desire 816 and HTC One Mini 2 Android smartphones have both recently released. The One mini 2 is a smaller version of the One M8 flagship with lesser specs and the Desire 816 is also a mid-range device. Today we're looking at the HTC Desire 816 vs. HTC One mini 2 in a specs breakdown.
Generally the price of the One mini 2 is more than the Desire 816, although pricing will vary by region, carrier and retailer. We're concentrating here on the key specs of each handset, rather than their individual designs and features, and this will enable you to see how they compare against each other in this respect.
Processors
The Desire 816 has a 1.6GHz Snapdragon 400 quad-core processor and Adreno 305 graphics. The One mini 2 has a 1.2GHz Snapdragon 400 quad-core processor and the same GPU.
Display
The Desire 816 has a 5.5-inch Super LCD2 display with resolution of 1280 x 720 and 267 ppi. The One mini 2 has a 4.5-inch Super LCD2 display with the same resolution but ppi of 326.
RAM and Storage
There's 1.5GB of RAM and 8GB of internal storage (expandable via microSD to 128GB) for the Desire 816. The One mini 2 has 1GB of RAM but 16GB of internal storage, also expandable to 128GB.
Camera set-up
Both cameras have a 13-megapixel rear camera with autofocus, LED flash and 1080p video capture. They also both have a 5-megapixel front-facing camera.
Battery
The Desire 816 has a non-removable 2600 mAh battery while the One mini 2 has a non-removable 2110 mAh battery.
Connectivity
Both support 3G, 4G LTE, Bluetooth 4.0, GPRS, EDGE and microUSB 2.0. The Desire 816 features Wi-Fi 802.11 b/g/n while the One mini 2 has Wi-Fi 802.11 a/b/g/n.
Operating System
Both phones run the Android 4.4.2 KitKat OS skinned with HTC's Sense UI.
Dimensions, Weight, Colors
The Desire 816 measures 156.6mm x 78.7mm x 8mm and weighs 165g. It comes in Black, Gray, Green, Red or White color options. The One mini 2 measures 137.4mm x 65mm x 10.6mm, weighs 137g and comes in Gunmetal Gray, Glacial Silver or Amber Gold. It's worth noting that all color choices may not be available for all regions or carriers.
As you can see from the above specs there's plenty to recommend for both of these mid-tier devices, and there are some similarities and also some differences. The Desire 816 has a faster processor, larger display, more RAM, a higher capacity battery, and is the slimmer handset.
On the other hand the One mini 2 has a display with more ppi, a higher amount of built-in internal storage, an overall smaller size (because of its smaller display), and is notably the lighter of the two. Much of your decision between the two will come down to what's most important to you in a smartphone and how much you are willing to pay.
If you were choosing one of these phones today would you opt for the HTC Desire 816 or the HTC One mini 2?