Samsung Galaxy S6 Ad reveals optimistic release and price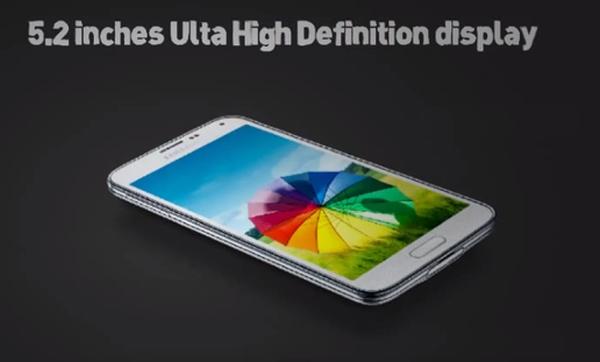 It seems as if this year's flagship Samsung Galaxy S smartphone has left some mobile users deflated and have looked elsewhere or kept the device they already own, but now the Samsung Galaxy S6 video we have today reveals an optimistic release and price.
Recently we heard that the rumoured Samsung Galaxy F smartphone with its more premium build could replace the release of the Galaxy S6 next year, but until we hear something official we have a Galaxy S6 concept that has its own YouTube video.
This design has a 5.2-inch Ultra High Definition touchscreen display which is powered by a Samsung Exynos 8000 16 core processor, which is coupled with 4GB of RAM with 128GB of on board storage in tow.
This is running the unannounced Android 5.0 operating system and there is a new IRIS scanner that was previously rumoured for the Galaxy S5, which obviously didn't appear with a fingerprint scanner used instead.
The camera features HDR technology for brighter and more vivid images with a new faster auto focus, which also includes selective focus. There is also a new Ultra Power Saving mode with an IP67 rating providing dust and waterproofing to some extent.
There is the Download Boaster that has already been seen, and the Samsung Galaxy S6 gets a price of $799 unlocked, which isn't the first Galaxy S6 concept we have seen with a price.
We also have an unrealistic release date of Christmas 2014, and actually on the big day itself December 25th.
Do you like this design?