Sony Xperia Z2 vs Oppo Find 7a camera comparison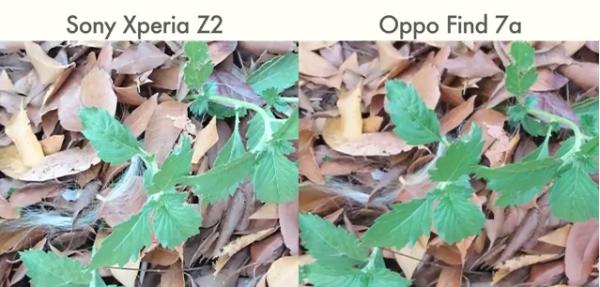 The smartphone market is getting more crowded all the time as the various manufacturers battle it out trying to tempt consumers to their products. More than ever now a smartphones camera has become really important when deciding which device to purchase, and today we have a Sony Xperia Z2 vs. Oppo Find 7a camera comparison for your viewing pleasure.
We have seen these two handsets a lot recently that have included a drop test of the Sony Xperia Z2, and also another camera comparison but up against the HTC One M8. While the Oppo Find 7a has been compared against the OnePlus One previously, and the HTC One M8.
Today though we have a YouTube video courtesy of the guys over at Fone Arena that is pitting the Sony Xperia Z2 up against the Oppo Find 7a and comparing the performance of the two handsets cameras.
The video begins by giving us a look at a number of images taken with the two handsets side by side, and these are taken in a number of different lighting conditions. In some of the images there is quite a difference in colour reproduction and detail.
We also see some images taken inside to see how the cameras perform in low light, before we then get to see some video footage which is again side by side.
Both handsets are capable of 4K video recording, but the Sony has OIS technology, and we also get treated to the differences in audio recording with both of these smartphones.
Check out the full video and tell us which handset do you think has the better camera performance.