iPhone 6 and iWatch Pro designs to inspire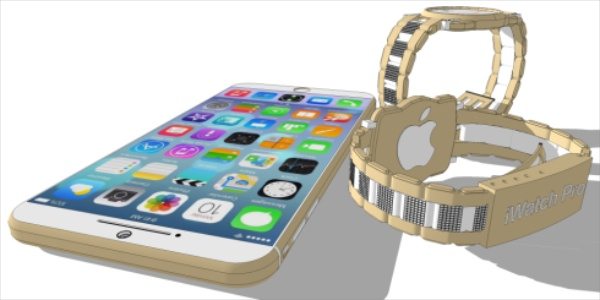 The name of Dani Yako is well known in the world of concept device designs and today we have the designer's latest ideas to show you. Below you can see the iPhone 6 and iWatch Pro as imagined by Yako, and we'd be interested to know what you think of this styling for the upcoming devices.
The iPhone 6 and iWatch are the subject of a massive amount of interest at the moment and we've already seen many concept ideas. This latest iPhone 6 design from Yako is of the smaller 4.7-inch variety in a gold color. The display has resolution of 2272 x 1536 and further specs include a 2.2GHz Apple A8 64 bit quad-core processor, 16-megapixel rear camera with 4K video and 60fps frame rate, and of course iOS 8.
The iWatch Pro is also golden (other colors would be silver and space gray) to match the phone as shown here, and the strap/bracelet has a very distinctive design. Specs of the metallic smartwatch include a 1.3GHz dual-core processor, 1.8-inch Retina LED sapphire display, a 2-megapixel camera, and iOS 8. It also features a microphone and Siri.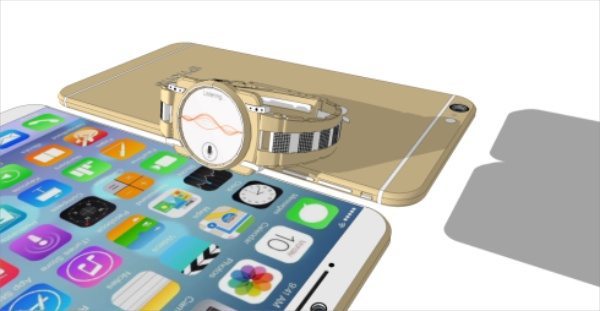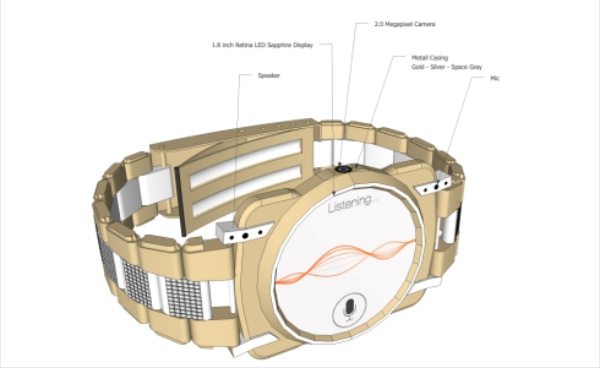 You may also be interested in checking out another recent iWatch concept idea, or two of Yako's previous designs, one on the Samsung Galaxy Note 4 and another on an iPhone 6 phablet. As for the real deals we've recently heard that the iWatch could be launched in October and it's likely to be available in two different sizes, one at 1.3-inches and the other at 1.7-inches.
As for the iPhone 6, this is expected in two different sizes, one at 4.7-inches and one at 5.5-inches. Previously there was speculation that the larger variety may not arrive at the same time as the smaller version because of a problem with sourcing batteries for the device. However, we recently heard that Apple has reportedly solved this problem so it looks as though they will both release later this year.
We'd really like to hear what you think about the latest concept designs from Dani Yako as shown here. Is this the kind of look you'd like to see for the genuine Apple iPhone 6 and iWatch?
Source: Dani Yako (Behance)
Via: Concept Phones