Samsung design could be Galaxy S6 or Note 4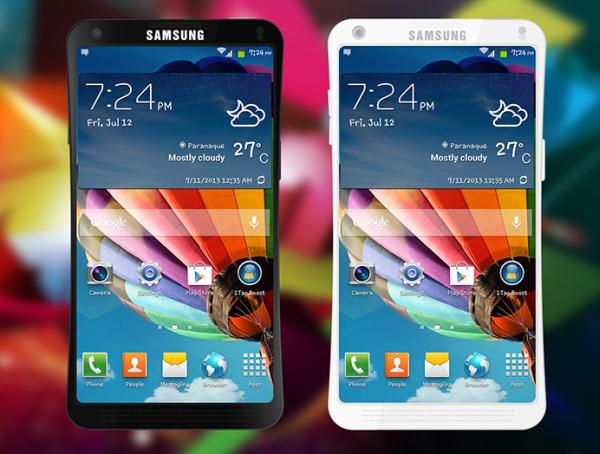 The mobile world is awaiting the arrival of the Samsung Galaxy Note 4 later this year with the device promised a whole new look for 2014, but the Samsung phone design we have for you today could be the Galaxy S6 or Note 4.
We get to see a number of great looking concept phone designs here on Phones Review, and today's creation comes courtesy of designer Mertcan Dogan.
This Samsung design could be Galaxy S6 or Note 4, which as you can see features a handset with its own set of curves. Beneath the display are a number of holes that could be for a front facing speaker with a display between 5 to 5.5-inches which would surely be at least at a QHD resolution.
The Samsung Galaxy Note 4 is set to come with a new form factor with a number of new software features in tow, while the Samsung Galaxy S6 is rumoured to be replaced by the handset that is currently going under the name of the Galaxy F.
It does seem as if Samsung is going to move towards high end handsets featuring an aluminium body, which many fans of the company have long called for and were left disappointed with the release of the Samsung Galaxy S5.
This design has a small camera unit mounted on the back while the handsets physical volume and power buttons have had a bit of a redesign.
Do you like this design to be what the Samsung Galaxy S6 or Galaxy Note would look like?
Source: Behance via Concept Phones.