SwiftKey Keyboard now free, offers themes to others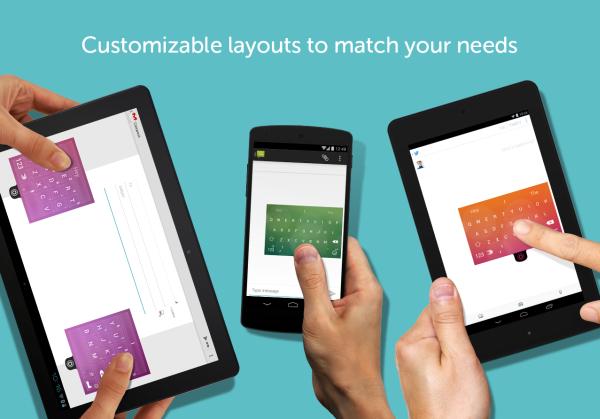 While Apple may be adding some new features to its upcoming iOS 8 mobile operating system, many of these have been available for years on Android. One of these is the ability to install third party keyboard applications and now one of the most popular, SwiftKey Keyboard app is now available free, while offers themes to others.
There are lots of great Android keyboard apps available to users and one of the most popular is SwiftKey, which has now received an update and is now also available free to users. The application still provides the same experience as before as it learns from your typing habits from your Facebook, Google, Twitter, and text messaging entries.
Now though instead of paying up front for the application users can purchase theme packs or purchase individual ones, and there is also the addition of emjoi that provide a number of different smiley faces you can add to your messages.
For users that have already paid out for the SwiftKey application the developer is going to provide you with 10 themes for free, and another welcome update is the provision of a dedicated numbers row that has to be set up via the settings but needs Android 4.1 or above.
Now that the app is a free offering the bug that causes keyboard apps to be disabled anytime they are updated will now be gone.
At the time of writing the update hasn't reached my SwiftKey app but the press release mentions a global release and the fact the 30 day free trial has now been replaced by this new version, which of course remains free and can be found here.
Will you now download SwiftKey now it is available free?