Android Silver program phone design gives look into future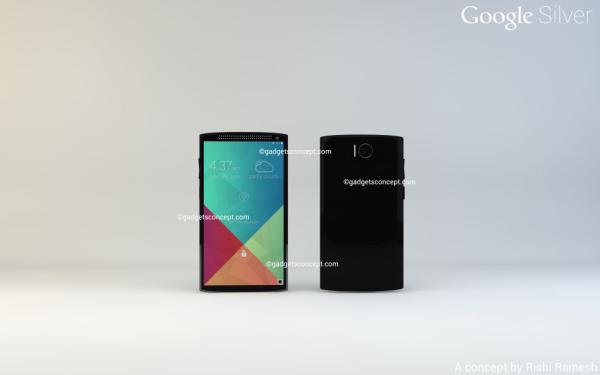 The Nexus range of smartphones and tablet PCs have become really popular among fans of the Android platform in the last couple of years, but it seems things are about to change direction in the next few months if rumours are to be believed. Today we have an Android Silver program phone design that gives a look into the future.
Over the last few weeks we have been hearing rumours that the Android Silver program will be replacing the Nexus line possibly in early 2015, but recently there has even been talk that 2014 would see no Nexus 6 smartphone released.
Today we have an Android Silver concept by designer Rishi Ramesh who recently provided us with an HTC One M9 design. The Android Silver smartphones are thought to be high end offerings running stock Android software.
This design features a smartphone with a 5.1-inch touchscreen display at a QHD resolution with a Qualcomm quad core Snapdragon 805 processor under the hood and paired with 3GB of RAM.
On the back we have a 16-megapixel rear camera with OIS technology and 4K video recording capabilities, and this looks to be paired with a Xenon flash.
We will have to wait and see if there is any truth to these rumours about the Nexus line, which may come this month at the 2014 Google I/O event.
Do you like this design?
Source: gadgetsconcept.com via Concept Phones.