Nokia Lumia 630 vs HTC Desire 210 Dual SIMs specs rundown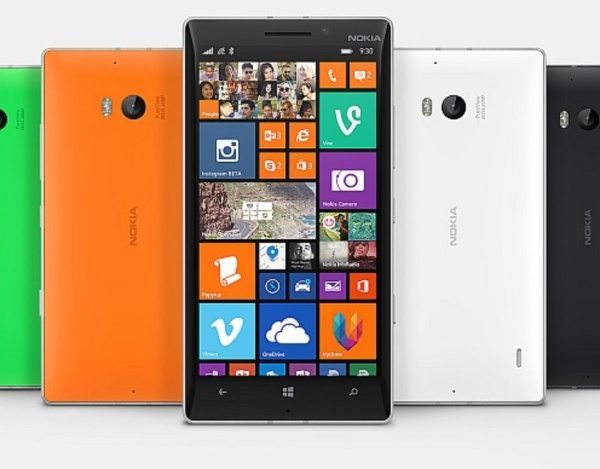 Not everybody wants or needs a smartphone with top-end specs, and many appreciate a device that's far more affordable. Two of the most recent arrivals at the lower end of the price range are the Nokia Lumia 630 and the HTC Desire 210. Today we're looking at the Nokia Lumia 630 vs. HTC Desire 210 Dual SIMs, so that you can compare what they have to offer.
Both of these smartphones are in a similar price bracke, although depending on region and retailer the HTC Desire 210 is generally the cheaper of the two. We'll look at the key specs of each to give you some idea of whether either is the right phone for you.
Processors
The Nokia Lumia 630 Dual SIM has a 1.2GHz Snapdragon 400 quad-core processor and Adreno 305 graphics. The HTC Desire 210 Dual SIM has a 1GHz MediaTek MT6572M dual-core processor (GPU unspecified).
Display
The Lumia 630 has a 4.5-inch IPS LCD display with resolution of 854 x 480 and 218 ppi. The Desire 210 has a 4-inch TFT display with resolution of 800 x 480 and 233 ppi.
RAM and Storage
There's 512MB of RAM and 8GB of internal storage (expandable via microSD to 128GB) for the Lumia 630. The Desire 210 has 512MB of RAM and 4GB of internal storage, this time expandable to 32GB.
Camera set-up
The Lumia 630 has a 5-megapixel rear camera with autofocus and 720p video capture, but no secondary camera. The Desire 210 has a 5-megapixel rear camera with 720p video capture and also a VGA front-facing camera.
Battery
The Lumia 630 has a 1830 mAh battery while the Desire 210 has a 1300 mAh battery.
Connectivity
Both phones support 3G, Wi-Fi 802.11 b/g/n, Bluetooth 4.0, GPRS, EDGE and microUSB 2.0.
Operating System
The Lumia 630 runs Windows Phone 8.1 while the Desire 210 runs Android 4.2.2 Jelly Bean.
Dimensions and Weight
The Lumia 630 measures 129.5mm x 66.7mm x 9.2mm and weighs 134g. The Desire 210 measures 125.7mm x 65mm x 10.5mm and weighs 130g.
This doesn't take into account the designs of the phones or the different software experiences and features of them and if you have a preference of the Windows Phone or Android platform then your decision between these might be made on this basis alone. However, you can see from this that the extra money for the Lumia 630 brings several advantages.
The Desire 210 has the benefit of a front-facing camera but the Lumia 630 has a faster processor, larger display, more internal storage, a larger battery capacity, and is the slimmer handset. You can read much more about both phones in our previous articles on them here and here, which include reviews, comparisons with other handsets and more.
Have you been trying to make up your mind between these two smartphones, and if so will it be the Nokia Lumia 630 or the HTC Desire 210?