Samsung Galaxy Tab 4 7.0 India arrival and price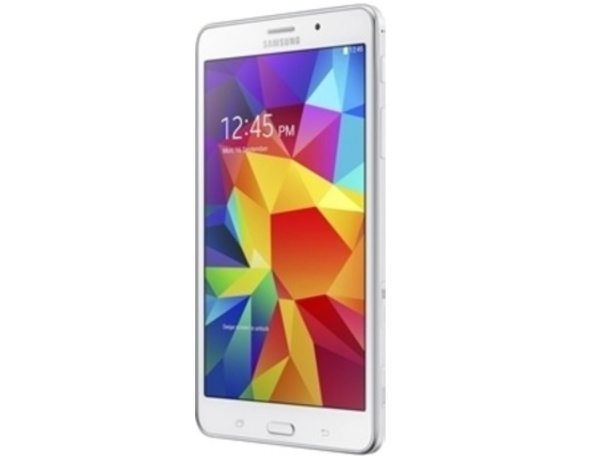 The new Samsung Galaxy Tab 4 tablet line-up was made official in April and comes in 7.0, 8.0 and 10.1-inch sizes. These are likely to be popular devices following the success of the popular Galaxy Tab 3 range and the three devices have already released for some regions. Now the Samsung Galaxy Tab 4 7.0 has arrived for sale in India and we have price details and more ahead.
The Galaxy Tab 4 7.0 3G model for India is now available to purchase via Flipkart and is also likely to be available via the official Sony India store soon. Online retailer Flipkart has the tablet available in both the white and black colour options and currently the black model is listed with a price of Rs. 17,840 while the white version is as Rs. 17,825.
Specs of the Galaxy Tab 4 7.0 include a 1.2GHz quad-core processor, a 7-inch display with resolution of 1280 x 800 and 216 ppi, 1.5GB of RAM, and 8GB of internal storage (expandable via microSD to 32GB. It has a 3.15-megapixel rear camera with 720p video capture, a 1.3-megapixel front-facing unit, and a 4000 mAh battery, and runs the Android 4.4.2 KitKat operating system.
Dimensions of the tablet are 186.9mm x 107.9mm x 9mm and it weighs 276g. Before you decide whether you want to buy the Galaxy Tab 4 7.0 you might want to check out an earlier review that we posted that wasn't particularly positive, or our other articles on the device here.
You can order the Samsung Galaxy Tab 4 7.0 from Flipkart in black here or in white here. It's currently listed as in stock with a delivery time of 5 to 6 days. Is the Galaxy Tab 4 7.0 a tablet you are considering purchasing? We always appreciate your comments so do drop us a line or two.
Via: SamMobile