HTC Desire 610 image tips it for AT&T release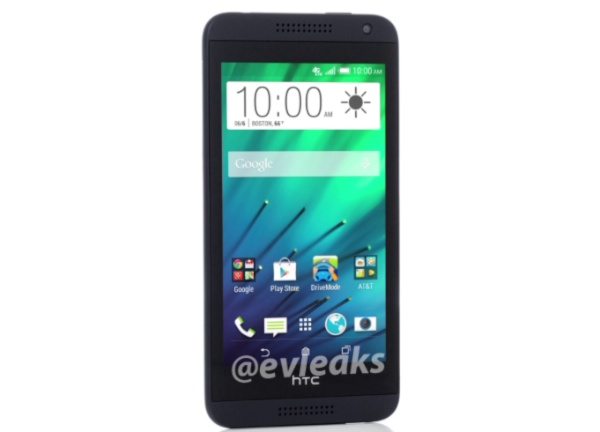 The HTC Desire 610 was officially introduced earlier this year and although we knew it would be released in Europe it was also rumored that it would arrive for sale in the US at some point. Two of the major US carriers, AT&T and Verizon, have been touted to offer the Desire 610 but nothing has yet been made official on this. However a new Desire 610 image tips it for arriving on AT&T at least.
One of the most well-known leakers out there is @evleaks and now the prominent and reliable source of info on upcoming devices has posted a new image of the HTC Desire 610 saying that it's coming to AT&T in 2014. We've shared this image here and if you look closely you can see a folder for AT&T apps.
While this isn't proof that AT&T will be making this phone available, as it comes from @evleaks we're inclined to believe this is accurate. Therefore, if you've been hoping for the HTC Desire 610 on one of the main carriers in the US, it looks as though you're in luck.
There's no mention of exactly when we can expect the AT&T release of the Android Desire 610, or the price, but we'll bring you more on that as soon as we hear it. Specs of the phone include a 1.2GHz Qualcomm Snapdragon 400 quad-core processor, a 4.7-inch display with resolution of 960 x 540 and 234 ppi, 1GB of RAM, and 8GB of internal storage (expandable via microSD).
Further specs are an 8-megapixel rear camera with autofocus, LED flash and 1080p video capture, a 1.3-megapixel front-facing camera, and 2040 mAh battery. Dimensions of the Desire 610 are 143.1mm x 70.5mm x 9.6mm and it weighs 143.5g. Color options are black, gray, green, red, and white, although all of those colors might not necessarily appear when it arrives for sale at AT&T.
Have you been hoping that the HTC Desire 610 might make it to an AT&T release?
Source: @evleaks