Moto E unboxing and initial overview videos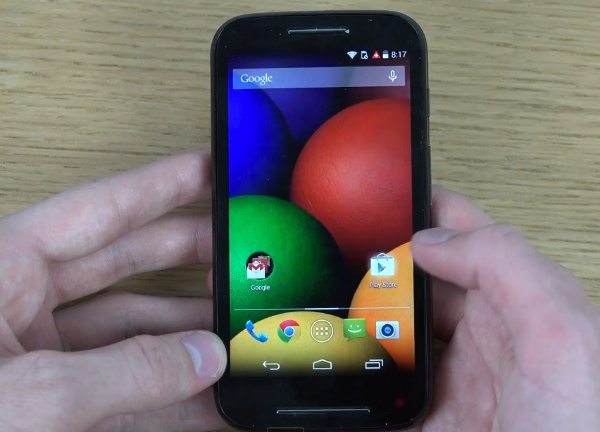 The Motorola Moto E is a recent arrival to the smartphone world and is a budget handset that is winning over plenty of buyers. Today we have Moto E unboxing and overview videos to show you, and these will give you a good look at the device and what it has to offer.
The Moto E is available as either a single SIM or dual SIM model, and if you want to read much more about it you can do so in our numerous articles on it at the link. These include comparisons with other smartphones, reviews, specs and much more. Sometimes though, it can be easier to digest information from watching a video.
The first YouTube video begins by showing the retail packaging of this low-end device and then of course the unboxing itself. On removing the handset from the box the reviewer is surprised at just how heavy the Moto E is (in a good way) and notes that it "feels quality." You'll then see the other contents of the box and hear that the battery is already inside the device. Overall the reviewer is very keen on the look and feel of the Moto E, saying it feels like a high-end handset.
The second YouTube video continues on from the unboxing as it offers an initial overview of the Moto E. You'll see the handset being powered on to reveal it's running Android 4.4.2 KitKat. The phone is said to be "very snappy" across the entire UI but the reviewer does have a minor criticism about the power button and volume up/down key, saying that you need to press them harder than you might expect. There's also a look at the camera app, and in summing up the phone is felt to be really good for its price range.
Both of these videos are embedded below this article for your viewing convenience. Have you been considering whether to buy the Motorola Moto E?