HTC One Max 2 design is gorgeous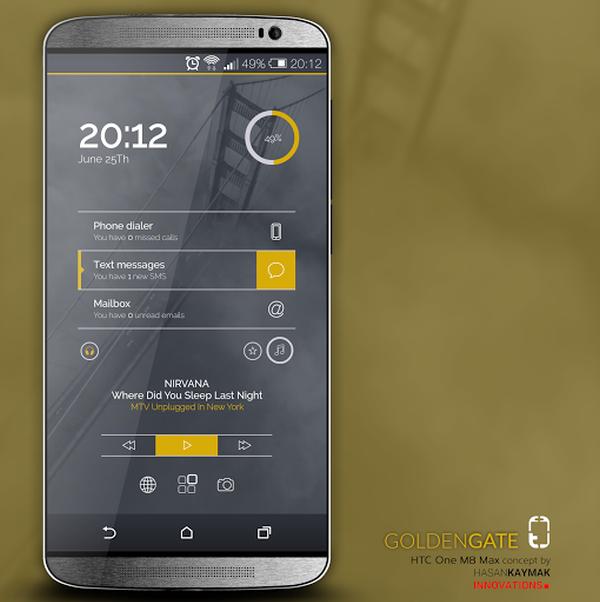 As we found in our hands on review of the HTC One Max the device had a lot to offer but didn't quite deliver in some of the design aspects of the smartphone. Now that the HTC One M8 has been made available you would have thought the company would come up with a new model this year, but today we have a HTC One Max 2 design that is gorgeous.
Leading up to official launches of flagship smartphones we will often see concept designs created by a number of talented designers, and the image that you can see on this page comes courtesy of Hasen Kaymak who has previously provided us with the HTC One M8 Max, but this is of a HTC One Max 2.
As you can see we have a screen size around the same dimensions as the original model but the display has virtually no bezels so keeping down the overall physical size of the device to a minimum. You would have thought it would have a QHD resolution display with the Qualcomm Snapdragon 801 or 805 processor under the hood.
It would be nice if this year's model would allow for the removal of the battery and the rear cover fitting more securely than before. Any new HTC One Max device released in 2014 will be going directly up against the Samsung Galaxy Note 4, but HTC will likely offer some refinement over last year's phablet offering.
Do you like this design and what do you most want to see in any new HTC One Max?