LG G3 Beat shows smaller display but high end specs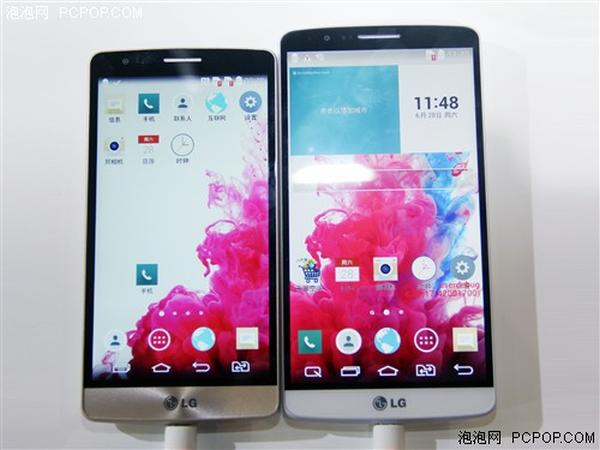 For some mobile users the increase in screen sizes above 5-inches is just too large and prefer something a little smaller, but many of the so called mini devices leave a lot to be desired when it comes to specifications. Today a handset called the LG G3 Beat shows a smaller display but with some high end specs.
The LG G3 has got a lot of mobile users now considering a handset from the company for the first time away from the Nexus range, but some have found the 5.5-inch handset just a little too big. Now the image that you can see on this page is of a handset called the LG G3 Beat.
It is what looks like a shrunk down LG G3 but has a 5-inch touchscreen display with some lower spec components under the hood. It is powered by a quad core processor clocked at 1.2GHz and paired with 2GB of RAM.
Other features include 16GB of internal storage with microSD card expansion possible, 8-megapixel rear camera, 4G LTE connectivity, Android 4.4.2 KitKat, and a 2,500 mAh battery keeping everything switched on.
The device is expected to cost around 2,500 Yuan unlocked but it is not known if the device will see a global release.
Do you like the look of the LG G3 Beat?