Oppo Find 7 review suggests alternatives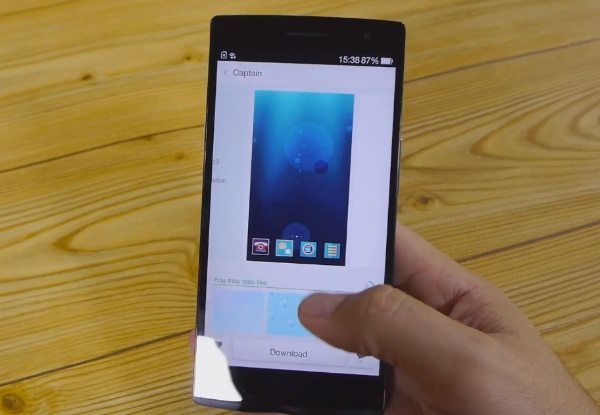 The Oppo Find 7 was officially introduced back in March and recently started to go on sale in some regions. Its release will spread to further regions before too much longer, and when the phone was unveiled a highlight was its Quad HD display resolution. Today we have an Oppo Find 7 review that suggests some alternatives.
The Oppo Find 7 was debuted at the same time as the lesser-specced Find 7a which released first out of the two. Many have been waiting for the superior Find 7 to arrive and the video review that we have embedded below this story should give you a good idea of whether to make this your next smartphone purchase.
You can find out much more on the Oppo Find 7 in our many previous articles here, but as a quick recap on some of the specs we can tell you it has a 2.5GHz Snapdragon 801 quad-core processor, a 5.5-inch IPS LCD display with resolution of 2560 x 1440 and 534 ppi, 3GB of RAM, and 32GB of internal storage that's expandable via microSD to 128GB.
It also has a 13-megapixel rear camera, 5-megapixel front-facing unit, and 3000 mAh battery. These specs are top-flight and the YouTube video below comes from Phone Arena and gives a good look at the device and what it has to offer. It also asks the question of whether it's worth paying the extra price of the Find 7 over the Find 7a.
It begins with showing the design of the phone, which offers some good close-up looks, before moving on to the display. This grabbed all the headlines but comes in for a certain amount of criticism from the reviewer. Many other aspects are also covered such as the Oppo ColorOS UI, web browsing experience, connectivity, camera capabilities, and more.
You may be surprised at the ultimate verdict on the Oppo Find 7 as it promises so much on paper. However, it seems that in reality it doesn't quite match up to that promise and has a few drawbacks that are pointed out in the summary. While this phone may appeal to some buyers it says something that at the conclusion of the video the reviewer suggests some alternatives that include the LG G3, Samsung Galaxy S5 and Sony Xperia Z2.
When you've taken a look at the review below we'd like to know what you think. Are you convinced that the Oppo Find 7 is the right phone for you, or maybe you're going to think again?