Samsung Galaxy S5 Prime unboxing and first impressions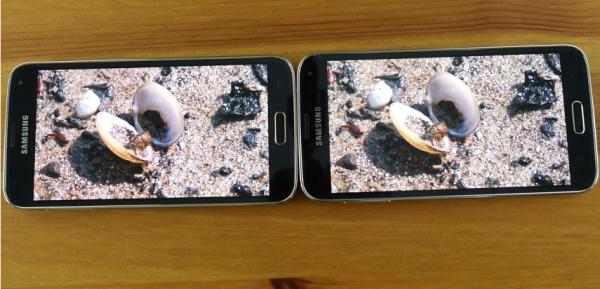 Leading up to the official announcement of this year's flagship Galaxy S smartphone release a lot of rumours had the device down to be coming with QHD resolution display, which of course didn't happen. Now though a new version of the handset has been made available in the company's home country, and today we have a Samsung Galaxy S5 Prime unboxing and first impressions video that also includes a comparison with the standard Galaxy S5.
Consumers in South Korea now have access to the Samsung Galaxy S5 LTE-A handset and today we have a YouTube video that is having a look at the premium handset. This handset is not to be confused with the Samsung Galaxy F that is due to arrive later this year, and we get a quick rundown of this handsets specifications.
The actual handset is the first thing that you see once the box is opened, while underneath you are met with a charger for the second battery, paperwork, two batteries, data cable, headphones, and the charger.
There is a closer look at the charger for the second battery before the SIM card is placed into the smartphone before the battery so everything can be switched on. The rear cover is looked at and the waterproofing is pointed out, although the standard Galaxy S5 has been having some issues with water ingress and build quality.
We get a quick look at the design of the device next to a US version of the Galaxy S5 with the differences pointed out before the smartphone is switched on for the first time. The boot up process is the usual Samsung affair with the model number showing the device is in fact the Galaxy S5 Prime, which is running the Android 4.4.2 KitKat operating system.
How to delete unwanted features on the smartphone is demonstrated before we move onto seeing how the device differs software wise from the US version of the Galaxy S5. This begins with the camera application with the differences only seen when you first enter the mode setting.
More software differences are discussed before we are shown how to change the band setting on the device so it can be run on the AT&T network. Check out the full video and tell us what you think of this version of the Galaxy S5 with its QHD display.