Lumia Android phone reportedly coming soon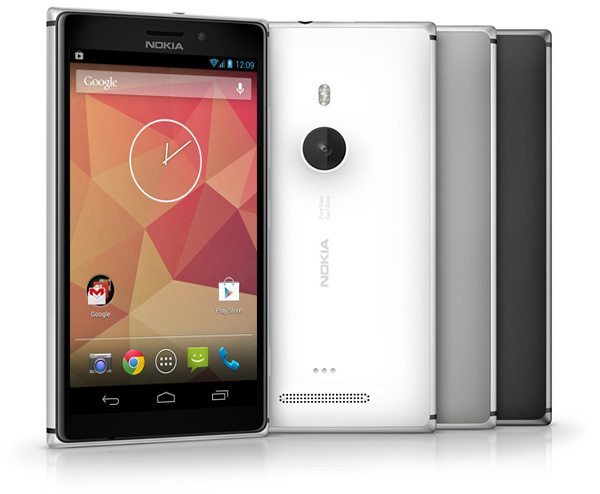 The mobile industry is an interesting one. Not long ago we heard that a larger iPhone is not a possibility, and we've got the larger iPhone5/5s, with rumors of an even bigger iPhone 6 (possibly two), coming later this year. Then we thought we'd never see a smaller iPad, and the iPad Mini is at its second incarnation at the moment, and we thought Nokia will never make an Android-powered phone, but we've already seen the Nokia X line-up from MWC, followed by the Nokia X2, more recently. The list could go on, but let's focus on Nokia, Microsoft, the Lumia lineup, and Android. What do all of these have in common?
Well, according to a recent leak, we'll probably see an Android-powered Lumia device soon, from Nokia by Microsoft. The Lumia lineup contained Nokia smartphones which were exclusively running Windows Phone, as a direct effect of the Nokia-Microsoft strategic alliance when the Finnish phone-maker adopted Windows Phone as its primary smartphone platform (and later ditched Symbian).
After Microsoft's acquisition of Nokia's Devices and Services division has finalized, we're hearing that Microsoft might have other plans for the Lumia family of products. Of course, there are no other details for now, and we advise you to remain skeptical about this. Even if there is an Android powered Lumia out there somewhere in Nokia's or Microsoft's labs, it might not see the light of day, officially, at all, as manufacturers often like to experiment.
But, just for the sake of speculation, let's try to believe this rumor. The Android-powered Lumia raises a lot of questions, especially its "Android" part: will if offer the same experience as the Nokia X family of phones, running a forked version of Android, or will it have the full Google experience, maybe with a stock (or skinned) version of Android powering such device?
Nokia's Lumia phones became popular on the market because of several reasons, out of which we'd like to name 1. the great camera quality offered by the Carl Zeiss lens and the entire imaging system (though recently we're hearing future Lumia phones might use Canon lenses) and 2. the low price-point at which the lower end Lumias are going on sale. Since Nokia already has a budget Android offering (sort of) with the X phones, it might be time for a high-end Android device. How would you feel about that?
Source: Twitter
Image: Pocketnow