Yahoo Screen app for Android updated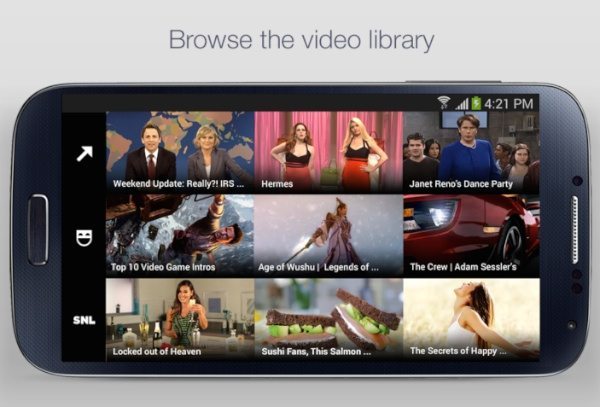 We always enjoy being able to bring readers news of updates for popular apps and a Yahoo Screen app for Android update has recently arrived. We have further details ahead about this app and what's new following this latest update.
For those of you who haven't yet heard of Yahoo Screen this is an entertainment app that offers on-demand streaming for comedy, current events, viral videos, and full-length features. It competes against the likes of Netflix, Hulu and Amazon Prime, and offers a whole lot of features.
Users can stream favourite highlights from Comedy Central, such as The Daily Show with Jon Stewart or The Colbert Report, and clips from the Saturday Night Live archives. There's also Yahoo Originals content and videos from Buzzfeed, The Onion and more.
Now Yahoo Screen just got an update on Android to version number 1.0.3. This brings HD video support as well as bug fixes and stability maintenance. If you want to download this free app you can head to Google Play here. Yahoo Screen for Android is compatible with devices running Android 4.0.3 or later.
Yahoo Screen is a really credible source for bringing good content to Android users and carries a certain amount of influence as was recently reported. After NBC earlier announced that the popular TV show Community was being cancelled, it was then saved by Yahoo after passionate support from fans. This led to Sony Pictures Television and Yahoo confirming that there will be at least 13 new episodes of Community with the executive producer being the creator of the show, Dan Harmon.
Are you already a fan of the Yahoo Screen app for Android, and what is it that you like best about this popular app? Drop us a comment in the box below to let us know.