J-Bay Open for 2014 Samsung Galaxy ASP World Tour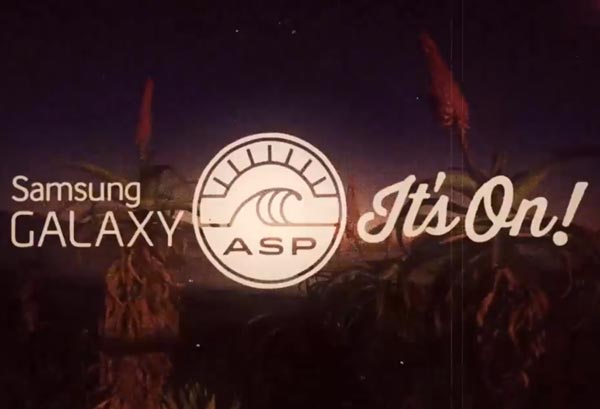 The J-Bay Open, aka Jeffreys Bay in South Africa, is the next stop for Samsung Galaxy's 2014 ASP World Championship Tour. The official ASP YouTube page just featured a new video in the last few hours and this promo helps highlight both the 2014 J-Bay Open and Samsung Galaxy sponsorship.
You can see the promotional video on Surf Report that runs for 15 seconds and includes the image seen below this article. As you can see, it simply states "Samsung Galaxy, It's On!" with the ASP wave logo. The J-Bay Open, stop 6 of the 2014 Men's World Championship Tour, starts in 2 days time and will continue until July 21st.
Samsung Electronics and ASP confirmed their partnership back in February, and the 2014 Samsung Galaxy ASP World Championship Tour involves 21 events around the world that started with Roxy Pro Gold Coast and Quiksilver.
ASP's CEO made it clear Samsung would be the ideal partner and said, "We are honored to have Samsung partner". He continued to explain that Samsung's Galaxy brand is the "ideal partner for professional surfing", and the company has since been "instrumental" in helping to deliver the performances to fans.