iPhone 5S, 5C disabled fix with bypass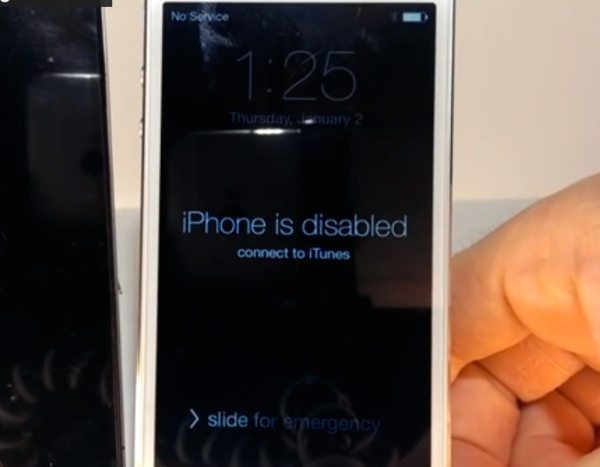 Apple devices have a reputation for being pretty reliable but as with other smartphones, sometimes things can go wrong. The one thing we all dread with our devices is seeing the disabled screen appear. This can be daunting, leaving many of us wondering what to do next. With this in mind we have a video to share today that shows an iPhone 5S and 5C disabled fix with a bypass, and also a method for older iOS devices.
Below this story we have embedded a YouTube video from OneMinuteTutorial (although the video is 6-minutes long). This will help you to bypass iPhone 5S and 5C disabled screen with clear and easy step-by-step instructions as you go.
If you have the misfortune to see the "iPhone is disabled" message on your phone, simply follow this iPhone 5S and 5C disabled fix, which can also be applied to other iPhones and iOS devices running iOS 7 or later. The video shows how to fix this problem for older devices with the regular charging cord, as well as iPhones with the newer type of cord.
Both methods involve factory restoring the iPhone, and you should know that this means that any data on the phone is lost. However, at least you will then be able to use the device again. The video first shows the fix on the older iPhone 4S and you'll see screenshots showing exactly what you should expect along the way. It goes on to demonstrate the fix for the iPhone 5 and up, and this time it's easier to put the phone into DFU mode.
If you follow the procedures shown you will be able to restore your iPhone and use it again. Now you can breathe that big sigh of relief! If you have the misfortune of seeing your handset disabled, let us know if you manage to restore it by following the iPhone disabled fix video below.