Samsung Galaxy S6 envisioned with specs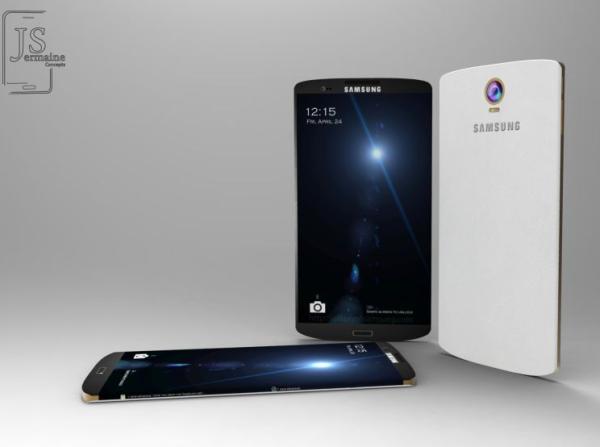 With all the speculation and rumours leading up to the release of the Galaxy S5, the actual handset that was made available left some fans of the company disappointed to say the least. Now though like any year thoughts have been turning to what is next as the Samsung Galaxy S6 is envisioned with specs.
The image and YouTube video that you can see on this page comes courtesy of talented designer Jermaine Smit, and is his latest idea of what the Samsung Galaxy S6 could be like next year. The handset is described as having all the curves in the right places that includes the edges of the QHD resolution display.
This looks to be sized around the 5.3-inch mark while under the hood is a 64-bit Samsung Exynos 5433 processor paired with 4GB of RAM and running the Android 4.5 operating system, but will more likely be Android 5.0.
The smartphone only weighs 162 grams and this design is available in four different colour options, while around the back we have a 20-megapixel camera with OIS technology along with a dual LED flash.
Do you like this design and was you disappointed in the Samsung Galaxy S5?
Source: AndroidjS.