Sony Xperia M2 Aqua model could release soon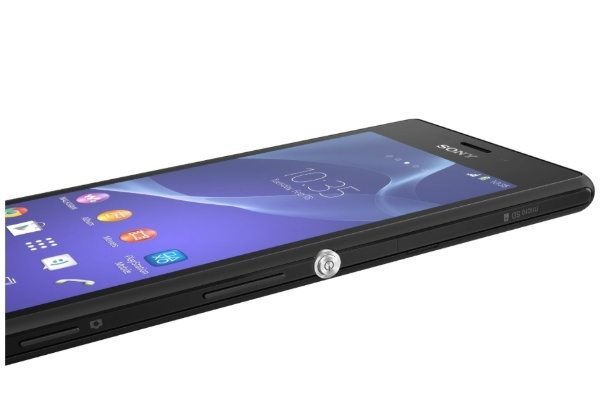 The Sony Xperia M2 is a mid-range Android smartphone that released in May. It has been pretty popular in some regions as it has nice styling with a more affordable price tag than many of the other handsets available from top manufacturers. Now it looks as though a Sony Xperia M2 Aqua model could release soon.
Although this phone hasn't been officially announced it made an appearance on Sony's own website, showing as the Xperia M2 Aqua on the SonyMobile.com domain. There appears to be two models, a global D2403 model and a variant for North America, the D2406. It's thought that the latter could be heading to T-Mobile. The usual Xperia M2 model numbers all begin with D230, so it tallies that a variant's would begin with D240.
As you would expect from the name, the Xperia M2 Aqua will be a water resistant version of the standard Xperia M2. It's suggested that the designs of the two phones could look very similar, as the image assets indicated in the XML file are the same. However, it could simply be that they haven't yet been updated.
They may look the same but a benchmark spot was recently made of model D2403 and this contained some specs differing from those of the already available Xperia M2. The leak suggested specs for D2403 that included a 4.4-inch display with resolution of 960 x 540, and 16GB of internal storage. The standard variant has a 4.8-inch display and 8GB of internal storage.
Asides from these differences there were also some specs that were the same, such as a 1.2GHz Snapdragon 400 quad-core processor, Adreno 305 graphics, 1GB of RAM, an 8-megapixel rear camera, and VGA front-facing unit. Model D2403 has recently passed through the FCC with ID PM-0770-BV and the D2406 model also passed through the FCC with ID PM-0771-BV.
However, one area that seems amiss is that the dimensions of the Aqua models are very close to the standard models at 139.65mm x 71.14mm x 8.64mm, so it's possible that those specs differences are not correct. As the Xperia M2 Aqua has appeared at the FCC it could be scheduled to release soon, although we should remember that at this stage none of this is official yet.
Are you interested in seeing the arrival of the Sony Xperia M2 Aqua?
Via: Xperia Blog