Samsung Galaxy Note 4 design images slot in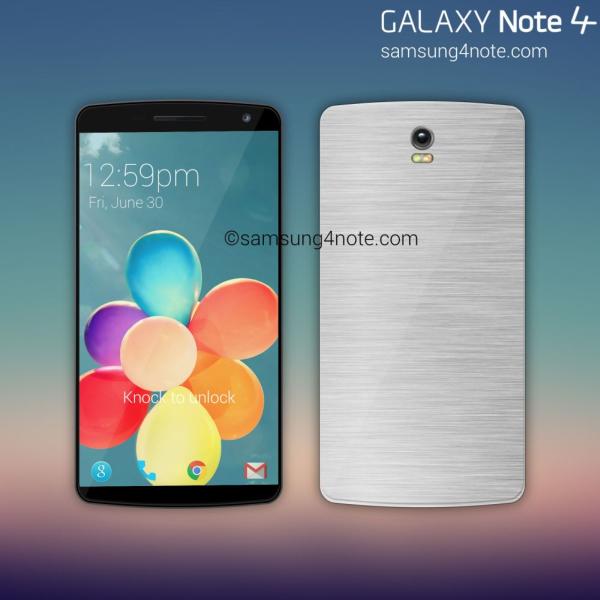 While we are now over half way through 2014 there are still a couple of flagship smartphones due for release that are getting mobile users excited. This includes the next phablet device from Samsung and today we have some Galaxy Note 4 design images that slot in with previous rumours and speculation.
The release of the Samsung Galaxy Note 4 is highly anticipated and today we have a concept design of the handset courtesy of Rishi Ramesh, who has provided a design for the Note 4 previously. Today's Galaxy Note 4 design has specs that fit in with some of the rumours that we have been hearing that includes a 5.5-inch Super AMOLED display with a QHD resolution.
Under the hood is a quad core Qualcomm Snapdragon 805 processor running at a clock speed of 2.5GHz, and paired with 3GB of RAM running Android L. On the back is a 16-megapixel camera capable of 4K video capture paired with a 2-megapixel front facer.
Keeping everything switched on is a 3,700 mAh battery but we should find out what the real Galaxy Note 4 handset is like at the IFA 2014 event in September.
Do you like this design and are you planning on getting the Samsung Galaxy Note 4?
Source: samsung4note.com via Concept Phones.