Sony Xperia Z3 news continues with fresh image leak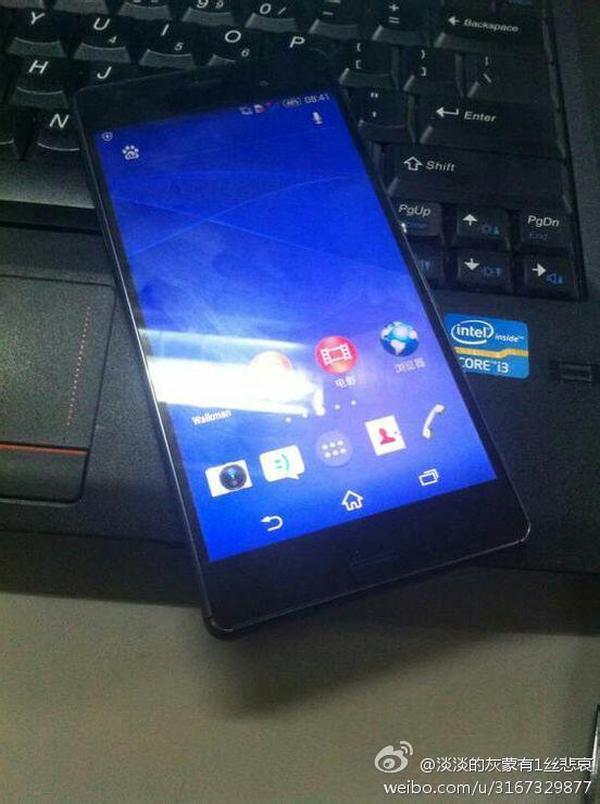 Despite the fact that Sony has only recently been increasing the availability of its latest flagship smartphone on the Android platform, in recent weeks speculation has been mounting that a new model is about to arrive. Today the Sony Xperia Z3 news continues with a fresh image leak that includes some specifications.
There have been a number of rumours and so called images of the Sony Xperia Z3 in recent weeks, which have included a white version appearing, but now a black variant of the device has emerged in a new image leak.
The image that you can see on this page has emerged out of China and is supposedly the model for the country, which includes the Qualcomm Snapdragon 801 quad core processor under the hood clocked at 2.5GHz with an Adreno 330 graphics GPU.
It is thought that the rear camera has the same specifications as the Xperia Z1 and Z2, which means we have a 20.7-megapixel shooter with an Exmor RS lens. Screen specifications are unclear for the Sony Xperia Z3 and as you can see the device has a similar design as previous models.
Do you think this is the real deal?
Source: Digi-wo, Weibo via Xperia Blog.