Nokia Lumia 930 vs Samsung Galaxy Note 3 speed test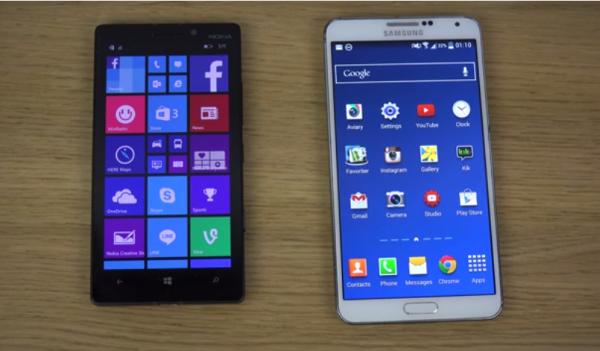 Whenever a new smartphone becomes available it is inevitable that the device will get quickly compared to other devices that are already on the market, and with that in mind today we have a Nokia Lumia 930 vs. Samsung Galaxy Note 3 speed test comparison for your viewing pleasure.
The Nokia Lumia 930 has only just been made available and we have already seen an unboxing video of the device, but today we have a YouTube video that is seeing how quick the handset is compared against the Samsung Galaxy Note 3.
We begin by looking at the two smartphones side by side and being told which versions of the relative operating systems are running on the handsets. Any running applications are killed on the smartphones before we get a brief look at the differences in the operating systems.
Both devices are then booted down before they are switched on again but we won't spoil the results for you.
Have you been considering the Nokia Lumia 930?