Apple iWatch to arrive with Three Variants in Q3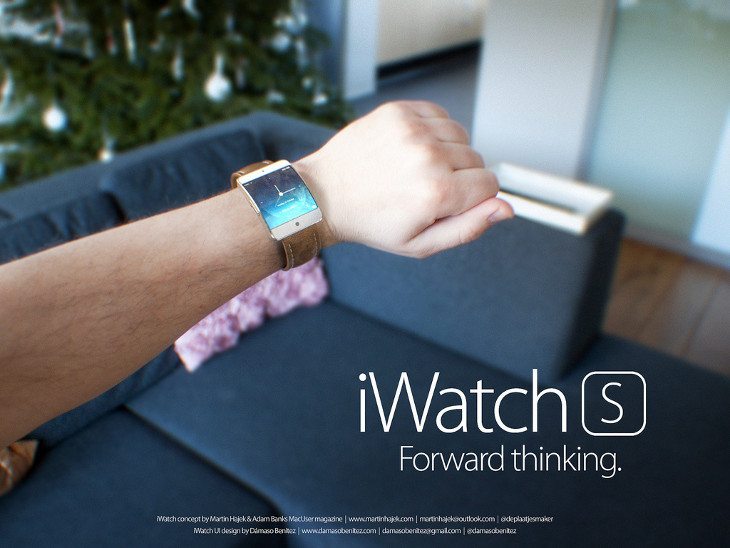 Many thought 2014 would be the year of Google Glass, but that's changed thanks to Android Wear and a potential game changer from Apple later this year. The iWatch is coming eventually, and a new report out of Korea has it arriving in three different form factors.
Taiwan's Economic Daily is reporting the iWatch will come in two different sizes with 1.6-inch and 1.8-inch models. The first iWatch will be the smaller 1.6-incher while the other two will sport larger displays. What makes things interesting is the fact that one of the 1.8-inch iWatches is tipped to have a sapphire display.
If you have access to the internet, you already know Apple is set to debut a 4.7-inch and 5.5-inch iPhone 6 this year. The 5.5-inch iPhablet is rumored to use sapphire glass in its display, but there have been several new reports suggesting that model will get bumped back to 2015 due to production issues with the display.
Apple does this every year, so rumors of production issues are nothing new. It's the same song and dance, but there could be some truth to things this time around if Apple is truly planning on unveiling two new iPhones and a couple of iWatches. Either way, we'll know soon as the leaks will speed up when production begins.
Did Apple bite off a bit more than they could chew this year trying to please the Macheads or do you think they'll actually roll out three new devices this fall?
Via — GforGames  Source: Economic Daily