Bentley and Vertu set to launch Luxury Smartphones in October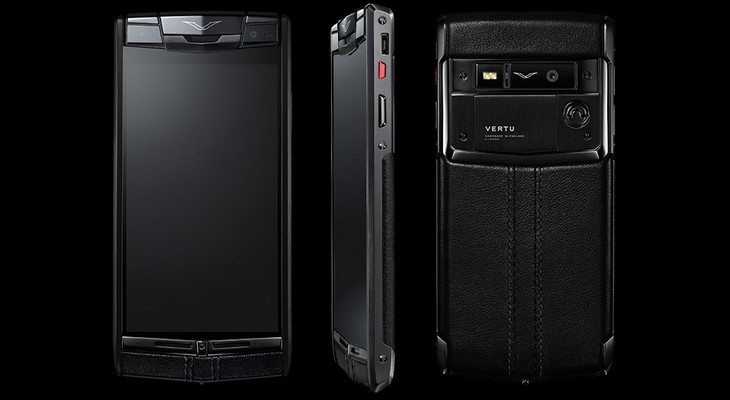 Smartphones like the LG G3 and iPhone 5s are touted as "Premium" devices, but Vertu and Bentley have a different something a little different in mind. The British brands have announced a partnership to produce five new luxury handsets, with the first device scheduled to hit the streets in October.
Bentley is a name synonymous with the word luxury, and Vertu has been putting out high-end handsets for years. Ferrari, Zenga and Lapo Elkann are a few of the names you may recognize. Teaming up with Bentley is an obvious match, but little is known about the new smartphones at this time other than the fact they'll be extremely expensive.
What makes Vertu's phones unique? Well, how about things like ceramic ear pillows, titanium, gold and speakers developed with Bang & Olufsen? Their Vertu Signature Touch series has all that and even comes with ringtones produced by the London Symphony Orchestra. Needless to say, it's a step up from the stippled back plate on the Galaxy S5 and ringtones from Zedge.
The Vertu handsets pack a punch as well. The aforementioned Signature Touch has a Snapdragon 801, sapphire crystal screen, 64GB of storage and a 13MP camera with a dual LED flash. It comes with Android KitKat 4.4 preinstalled, and even has Qi compatible wireless charging. It's a stellar device, but it'll set you back between £5,800 and £12,800 depending on your options. It is certainly not cheap.
Once can only assume the new Bentley Vertu smartphones will be just as pricey, and the first one is scheduled for an October release with four more to follow over the next five years. The devices will be designed with Bentley, and we wouldn't be surprised if they're offered with the purchase of new Bentley's later this year. That's the least they could do when you're willing to drop £103,000 on slick rides like the Bentley Continental GT.