OnePlus One customers having issues with Yellow Displays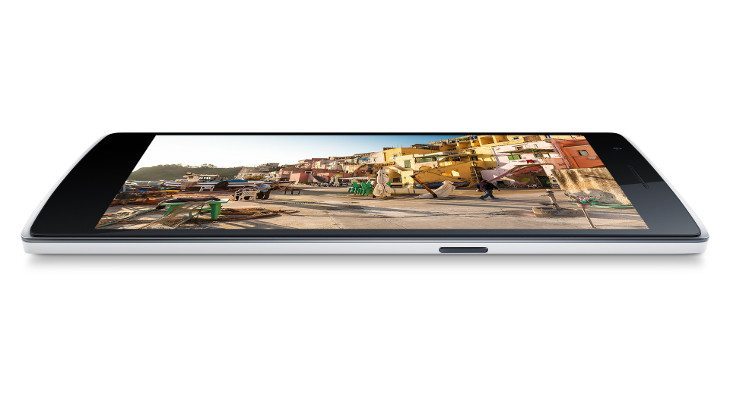 It hasn't been an easy road for Chinese smartphone manufacturer OnePlus. They got folks excited with their low-priced flagship before a long string of PR mishaps began. A botched invite system kicked things off, and now customers that were lucky enough to receive a handset are being hit with yellowish bands on their screens.
The OnePlus One seemed to be a solid device, but several of their customers are having issues with a "yellow tinge" showing up at the bottom of their display. Not to be confused with an earlier issue where the screen looked yellow due to calibration issues. This is different. According the company, this is called "warm calibration" and it's apparently a standard (unwanted) feature will their displays. Here's what they told Techradar…
"The warm calibration experienced by some users is not isolated to a batch of Ones; all OnePlus Ones are identical. Should any users feel dissatisfied with their OnePlus Ones they are free to return it within fourteen days.

"Any users who have concerns over the quality of their device can get in touch with our Customer Support for diagnosis. Each claim will be specially looked into by a member of our support team."
That's not something you want to hear about your new smartphone. To make matters worse, there are reports coming in that customers are being asked to come out of pocket to send the device back. If you've ever shipped anything overseas, it isn't cheap, and there are a variety of things to stress over while your handset travels back to China. Not an ideal situation by any means.
The yellow screen issue is just the latest misstep for the company, and it doesn't bold well for their future. Consumers have a lot of choices these days when it comes to picking out a new smartphone, and if things like this keep up, OnePlus will be at the bottom of everyone's list in 2015.
Via – Techradar, Â OnePlus Forums