Bungie releases the Destiny Companion App for Android and iOS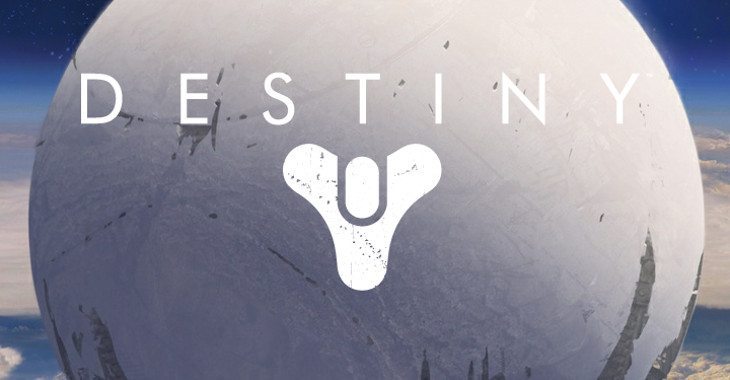 If you game, you have probably heard of HALO — it's a pretty popular game. Destiny is Bungie's newest title, and it kicks off tomorrow in Beta form on next-gen consoles along with the 360 and Ps3. In anticipation of the madness, they unleashed the official Destiny App today for Android and iOS.
Companion apps have become commonplace over the past couple of years with the rise of smartphones and tablets. Most of the time, the apps are a letdown, but the Destiny App is packed full of useful tools that can help you stay alive in the wild world of Destiny.
The Destiny App serves as a hub to let you connect with your friends through private messaging, forums, and groups. It will also keep you informed with the latest news on the game and any updates that may be headed your way. Want to track your progress in-game? The app has you covered, and you'll be able to keep tabs on your inventory as well.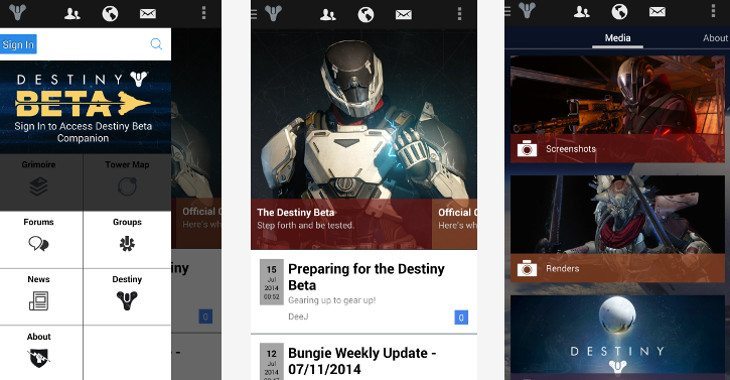 One of the cooler features of the app is something called the Grimoire. It will allow you to delve into the lore of Destiny, and as you progress through the game, you'll unlock cards that unravel more of the backstory. We'd be remiss if we didn't mention the character models. The app lets you access 3D models of all your characters, and any changes you make will show up instantly in the game.
The Destiny app is by far one of the more useful companion apps we've seen, and it's a must have for anyone getting ready for the Beta tomorrow. The Beta will start sometime tomorrow and runs through July 27 while the full game is scheduled to arrive on September 9th.
The Destiny App is available to download for free on Google Play and the App Store.