FIFA 15 Messi mobile cover with Klose vs. Neymar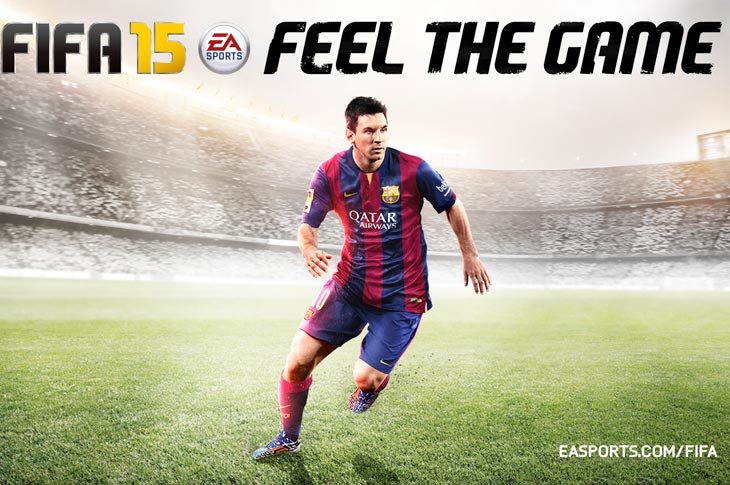 In the last couple of days, EA Sports revealed their FIFA 15 global cover star with Barcelona's Leo Messi taking the role and looking lonely, as seen in the picture on this page. This isn't the finished cover and you can expect another football player to feature soon, although what name should feature next to Messi? Personally, we'd like to see the Lazio striker Miroslav Josef Klose after his amazing performance during the World Cup, or even FC Barcelona's Neymar da Silva Santos Junior thanks to his achievements with FC Barcelona.
The reason we felt this desired a mention for Phones Review readers is the fact that there's some mobile wallpapers as well. You can see the official blog post in this EA Sports article, and if you move down the page a little you'll notice some links to download FIFA 15 wallpapers for iPhone 5, iPhone 4, and Android devices.
Who would you like to see join Messi on the FIFA 15 cover? Would it be Klose, Neymar, or someone else and will this be your new iOS or Android wallpaper? One Neymar fan had to say, "Neymar should feature over Messi after how well he helped Brazil until he hurt his back". Would you agree with this FC Barcelona fan?
You can get some other high resolution wallpapers via the above link, just in case you want to make this your PC or Mac background as well. There's even dedicated downloads for social networks like Twitter and Facebook, which will allow football fans to update their profile covers.
There's going to be a few regional FIFA 15 mobile covers with local talent next to Messi, so keep connected with Phones Review, as we will reveal these when they arrive in the next couple of weeks.