iOS 8 beta 4 requests, release next week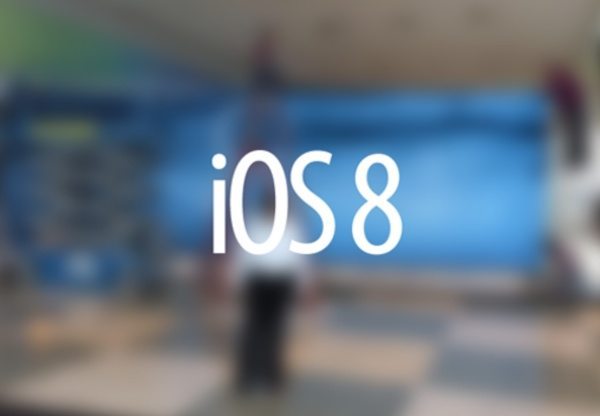 There's a number of reports out today predicting Apple will release iOS 8 beta 4 right at the end of July, although this is certainly not with the normal pattern and those making this assumption seem to think a 3 week gap is the norm. While beta 3 arrived after a 3 week gap, this was unusual and the normal Apple practice is to have just 2 weeks between each beta as we saw last year.
With this in-mind you can expect to see the iOS 8 beta 4 release date for developers next Monday (21st), or Tuesday (22nd). These are the two favoured days of the week for Apple to release betas, so we'd also expect the next OX X 10.10 preview build to launch about the same time.
iOS 8 beta 4 changes requested – our developer has been using the latest beta on an iPad mini and iPhone 5, they've noticed a massive improvement since beta 3 and everything is running a lot smoother. There's been almost no crashing and freezing, although on occasion they'd get a black screen on iPhone resulting in a soft reset being needed.
Our developer touched on some select issues with the Safari mobile browser in iOS 8 beta 3, and they've seen a number of sites crash often like Google Analytics live stats crashing almost every time after a few seconds. This didn't happen when using any device running iOS 7 and as such, it will be interesting to see if this scripting issue is fixed within beta 4.
Other bugs found include occasional reboots, text in some apps won't appear, iCloud contacts disappearing, graphic alignment problems in 3rd party apps, Facebook app not loading pictures correctly, scroll text can't be read in iMessage sometimes and iMessage will send a normal text message when it shouldn't, there's also issues with the App Store app not letting you search until it's fully loaded, and finally we've heard about some users not being able to use headphone controls. If you're one of the 9 million developers possibly using iOS 8, what changes and fixes do you want to see with beta 4?
Apple has made progress with iPhone 6 battery life while running iOS 8 beta software, and this insight came after some insiders leaked details about early battery life problems now being fixed. While this is just rumour, it does lead to some concern that the battery issues are truly fixed by the time of public release in September after batteries draining fast for some people. As we've mentioned in the past, a lot of battery life problems can just be down to a bad software install and might only need a reinstall.
We might also see new iPhone emojis arrive by the Gold Master build, or after the public release thanks to an Unicode 7.0 update.