Go Warp Speed Ahead with the Starwatch Android Wear watch face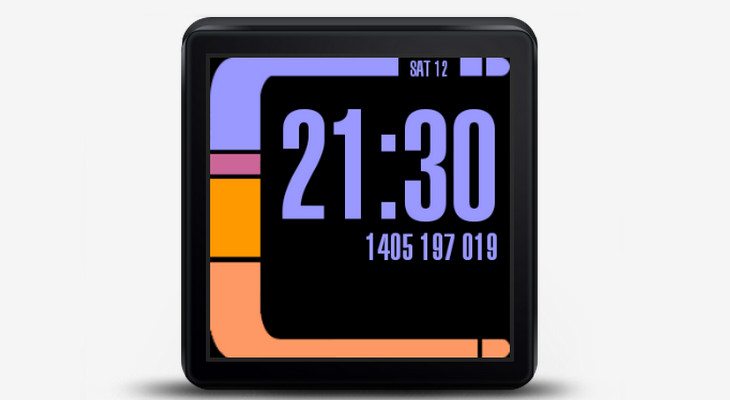 The Android Wear platform has really taken off since it was officially unveiled last month, and we're just now starting to see more apps and games become available for the LG G Watch and Samsung Gear Live. One of the coolest things we've seen thus far comes from Bonysoft, and it goes by the name of Starwatch. Warp speed ahead…
The Starwatch app brings a Star Trek inspired watch face to Android Wear, and it is just as cool as it sounds. The design is based on the classic LCARS (Library Computer Access Retrieval System) operating system made famous by Star Trek and found as wallpaper on 90% of all Trekkies computers. We all have PADD's now after all, so it's only natural that LCARS finds its way to smartwatches now that Android Wear has arrived.
Installing the Starwatch face is as simple as it gets provided you have an Android Wear smartwatch. You just need to pair the watch with your device, install the app, and select the Starwatch face from the watch itself. From there on out, you'll have the slickest digital watch face around, and it even converts things to Unix time if you prefer. Nice touch.
It's things like the Starwatch that get us excited about the future of Android Wear, especially considering the platform is still in its infancy, and only two devices are currently available. That will change when the Moto 360 hits the streets, and you can bet more smartwatches will follow before Christmas rolls around. The Starwatch face will look great on all of them, and you can pick it up for free on Google Play.