New Render shows an Android Wear HTC Smartwatch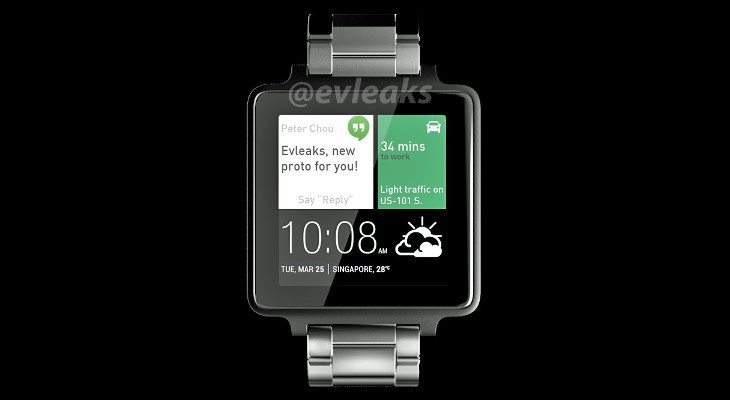 It's common to see a dozen solid leaks a week in the wild world of mobiles, but occasionally one comes along that throws you for a loop. That's exactly what's happened today when we got a look at HTC's first smartwatch courtesy of @evleaks.
The tipster posted a render of what's believed to be HTC's first smartwatch, and apparently nobody told them that consumers love the look of the Moto 360. It's square, but still screams "HTC" and appears to have a metal band to boot. Keep in mind, it's an "artists reproduction" of the mysterious device, so the final product could change before HTC's smartwatch ever hits the streets. That said, the render is touted as a "100% faithful reproduction" of the hardware.
No specs were mentioned for the HTC smartwatch, but it's safe to say the innards won't be much different from what resides inside the Moto G or the Gear Live. The smartwatch will run Android Wear, and as you can see, there's a bit of Sense-UI thrown in for good measure. We're assuming that part of the render was just for fun although HTC could easily produce a Sense-like watch face.
There will be plenty of smartwatches to choose from this year, and if HTC can produce one that is half as sleek as the HTC One M8, it will be a big seller. Does the HTC smartwatch render get you excited or are you already sold on the Moto 360?
Via – evleaks.at