Huawei Ascend P7 Arsenal Edition for FC fans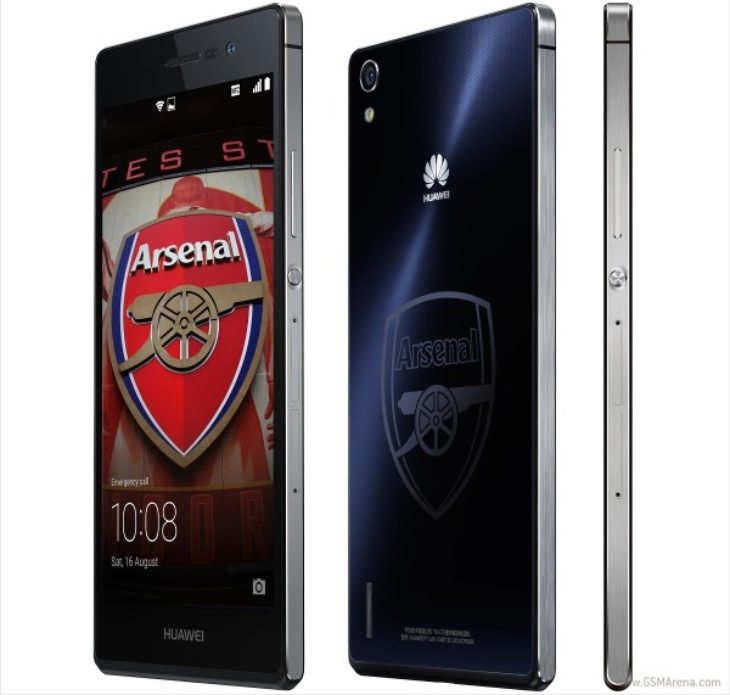 The Huawei Ascend P7 smartphone released last month and is a flagship device from the company. It has some impressive specs with a reasonable price tag and if you were thinking of buying one you might want to hold off your purchase for a little bit longer, that's if you're an Arsenal football club follower. The special Huawei Ascend P7 Arsenal Edition for FC fans has just been announced.
The move follows a partnership announced between Huawei and football club Arsenal earlier in the year, and at that time we expected exclusive content and offers for Gunners fans. Now we know it also includes hardware following the launch of this very special Arsenal Huawei Ascend P7.
This exclusive edition is specifically geared to Arsenal FC enthusiasts. As well as special themes and menus based on the club, the clock widget is also inspired by the Arsenal Clock End. As you might expect from an Arsenal version of the Ascend P7, the rear of the handset proudly bears the Arsenal logo. The phone will also come with pre-loaded FIFA 14.
Specs-wise the phone is exactly the same as the standard Ascend P7. You can read much more about the phone in our previous articles here, including a review, comparisons with other smartphones and more. The price and release date has not yet been given for this special edition, but Huawei says it will be available in time for the new Premier League season that begins on August 16th.
If you're a Gooner are you tempted to purchase this Huawei Ascend P7 Arsenal Edition?
Source: GSMArena