iOS 8 beta 4 release notes updating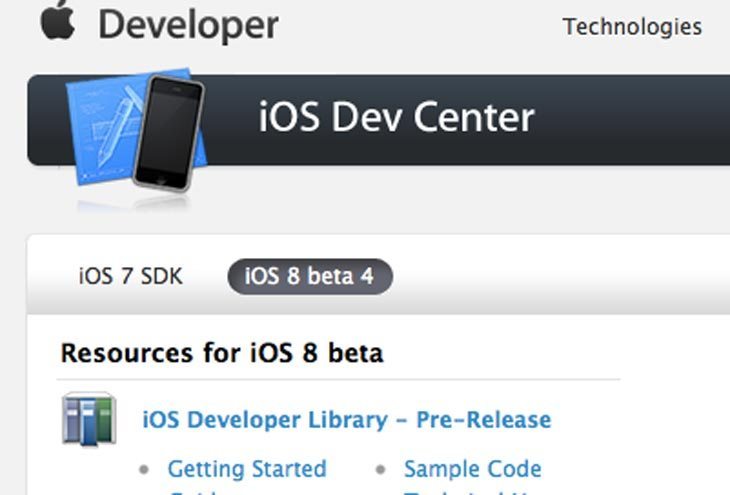 Within the last 20 minutes, iOS 8 beta 4 has gone live and the release notes will be updated within the hour. This is always the case when the download is live, you'll need to wait a little longer before we get to see the detailed changes and some developers even manage to publish what changed before Apple updates its changelog.
We'll be sure to publish a link to the full list of differences between iOS 8 beta 3 and 4 in the next hour, so share a comment if you've downloaded the latest preview build on iPad or iPhone. As we've mentioned before, there's a few million developers and thousands of public users currently testing the beta builds.
Update: As promised, you can see the full iOS SDK Release Notes for iOS 8.0 Beta 4 on Apple's website right here. Take a look and let us know if you're happy with the changes, although our in-house developer has downloaded the latest 12A4331d build and is testing everything as we write this article.
Thanks to Product Reviews.